Trollers Rediscover Their Sensitive Side
St. Croix's five new Eyecon trolling rods let walleye anglers see, feel and CATCH what they've been missing
Park Falls, WI (February 20, 2017) – Unpredictable? Oh yeah. Fickle? Goes without saying. Heck, why don't we just simply call 'em plain ol' picky and be done with it. And if you target what is arguably North America's choosiest (and tastiest) freshwater fish, it's obvious, we're talking walleyes.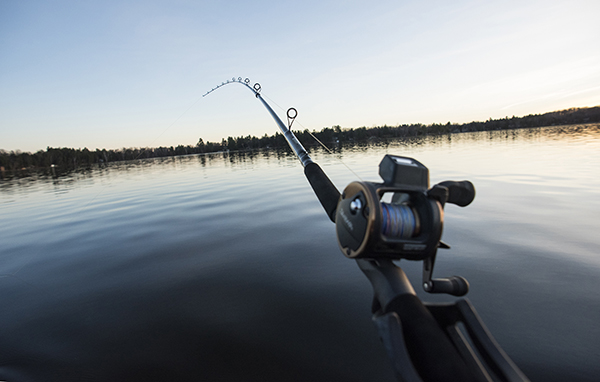 But those descriptive words aren't only expressing the way walleyes strike; which is often so subtle they can snatch a whole crawler from a spinner-rig without as much as a tap. The same thieving fish is also capable of gobbling a crankbait, then swimming along at the same speed you're motoring, all the while never leaving a clue.
Add to these, the most critical reason walleyes can be hard to harness on the troll: If you can't tell when your bait is running wrong, it's done-skis for you. Bait "fouling" originates from sources such as interlaced treble hooks, dangling sprigs of milfoil or wad of moss pasted to the bill of a crankbait. The end result in each instance is an unpalatable presentation. And without the right trolling rod in hand, one that's tip can telegraph strikes, swings, misses and fouls, you could end up wastefully trolling a mile of reef with an inedible lure.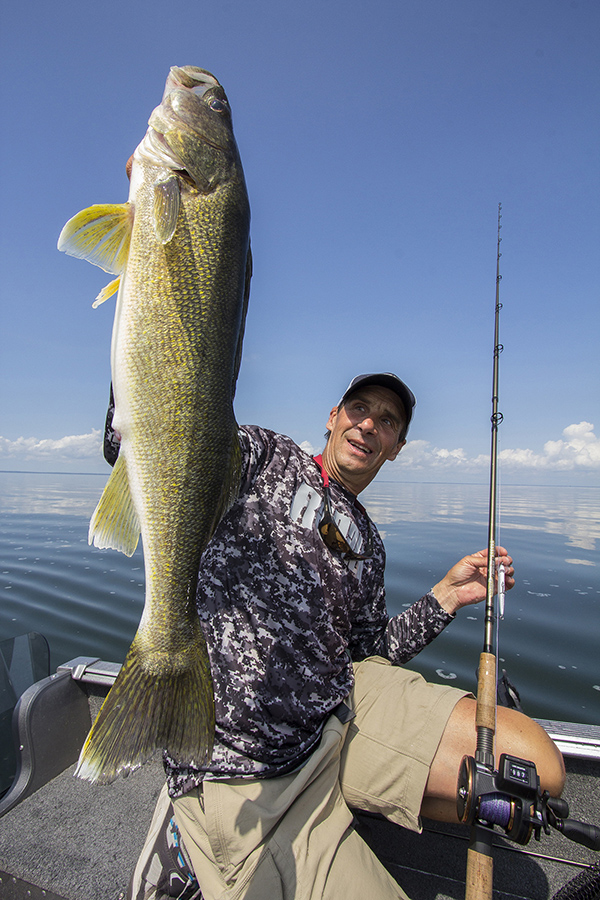 But have no fear, St. Croix is here with their newest run of Eyecon trolling rods, infused with so much design intelligence that trollers will tap their sensitive side and feel every strike and weed-wrapped bait they've been missing all these years.
Whether you troll crankbaits, big-bladed crawler harnesses or spoons, there's an Eyecon trolling rod built for the occasion. And for 2017, St. Croix adds five fresh, flawlessly engineered models to the Eyecon family, ranging from 5- to 10-feet.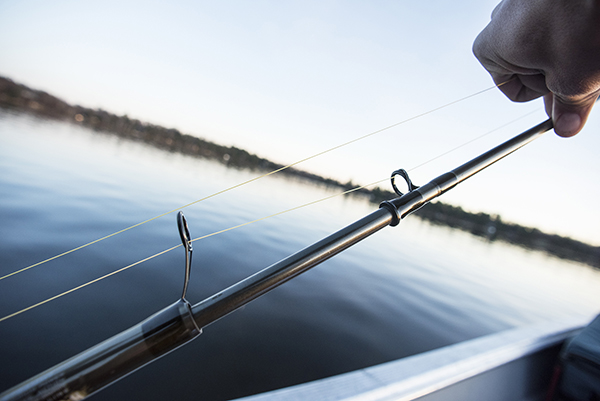 Every innovative Eyecon trolling rod is medium in power and moderate in action; with two 1-piece models in 5- and 7-feet, two very unique telescoping 7-foot 6-inch and 8-foot 6-inch and one 2-piece with a reach-out-and-touch-me length of 10-feet.
As for those exclusive telescoping Eyecons, they were developed to get compact, fitting snuggly in your rod locker when not in use. Another distinctive feature is the strategically-placed stripper guide between the reel and first guide where so much trolling-torque occurs. To that, the new telescoping Eyecon trolling rods offer the industry's first modus to stop the slide of the inner tip section before the stripper smacks into the female ferrule; which will eventually destroy the wrap, guide and blank. St. Croix calls it Telestop™. You'll call it genius.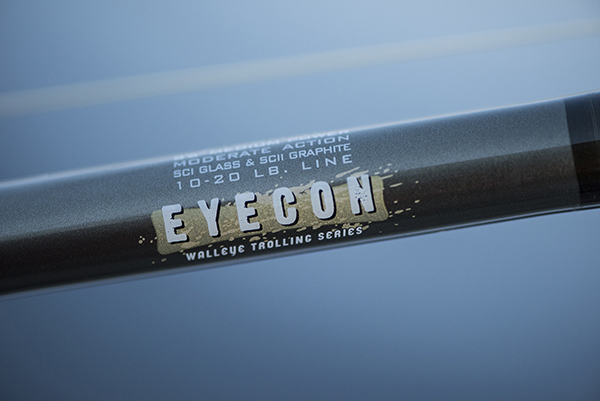 And speaking of blanks, all Eyecon trolling rods are crafted from a fusion of SCII graphite and SCI glass, to provide ultimate in sensitivity and superior strength. This means the tips of every rod will respond to each waggle of a 'crank, every roll of a blade and quiver of a spoon. Nevertheless, they have the perfect taper in the blank's mid- and butt sections to supply solid hook sets. And all are adorned with Kigan Master Hand 3D guides featuring slim, strong aluminum-oxide rings with black frames, completed with two coats of Flex Coat slow-cure finish for supplemental strength…and sexiness.
To boot, the high-quality EVA foam handles will stay in great shape no matter how many times they're pushed into and pulled from a rod holder. And a Fuji® TCS reel seat with sleek black hood completes these trolling trophies at the butt.
All Eyecons are covered by a 5-year warranty backed by St. Croix Superstar Service. Retail ranges from $110 to $150.
There's no doubting St. Croix's Eyecon series instantly became an industry icon. And the five new Eyecon trolling rods are no exception.
Features:
Premium-quality SCII graphite
Trolling models feature SCII graphite and SCI glass
Technique-specific walleye series designed and built for superior performance
Kigan Master Hand 3D guides featuring slim, strong aluminum-oxide rings with black frames
Fuji® IPS reel seat /black hood on spinning models
Fuji® ECS reel seat/black hood on casting model
Fuji® TCS reel seat/black hood on trolling models
Split-grip with EVA trim
Premium-grade EVA handle on trolling models
Two coats of Flex Coat slow-cure finish
5-year warranty backed by St. Croix Superstar Service
About St. Croix Rod
St. Croix Rod is a family-owned and managed manufacturer of high-performance fishing rods headquartered in Park Falls, Wisconsin with a 68-year heritage of USA manufacturing. Utilizing proprietary technologies, St. Croix controls every step of the rod-making process, from conception and design to manufacturing and inspection, in two company-owned facilities. The company offers a complete line of premium, American-made fly, spinning and casting rods under their Legend Elite,® Legend® Xtreme, Legend Tournament,® Avid Series,® Premier,® Wild River,® Tidemaster,® Imperial® and other trademarks through a global distribution network of full-service fishing tackle dealers. The company's mid-priced Triumph,® Mojo Bass/Musky/Inshore/Surf, Eyecon® and Rio Santo series rods are designed and engineered in Park Falls, Wisconsin and built in a new, state-of-the-art manufacturing facility in Fresnillo, Mexico. Founded in 1948 to manufacture jointed bamboo fishing poles for a Minneapolis hardware store chain, St. Croix has grown to become the largest manufacturer of fishing rods in North America.