Moose Lake News
By Jim Onarheim
Fishing Opener 2105! WOW!!! What a nice weekend. I had two groups that I had in camp that caught and released over 170 walleyes on Moose Lake. The one group consisted of 6 guys, they caught over 100 walleyes on Saturday. They kept 15 for a shore lunch and released the rest. The other group caught 71 walleyes and did the same thing, kept a few for a meal and released the remainder. The bite was not as good on Sunday. Most of the people I talked to said they really had to work to catch fish. They caught fish but not nearly as many as Saturday. A few nice crappies were caught on Moose but not large numbers of them. I heard that one nice 28 inch walleye was caught this past weekend also.
Talking with Jack and Pam Brown they said as far as their business, they just experienced the best Fishing Opener in 7 years. They said it was great. Charlie at Charlie's Fine Food said it was a good weekend but they had better opener maybe 5 years ago. Sometimes being off the water can make a big difference.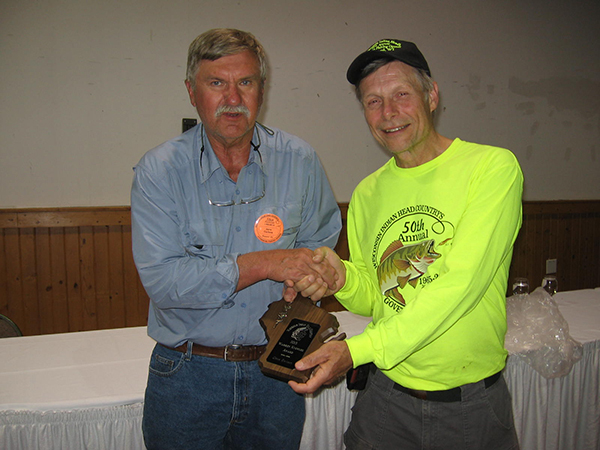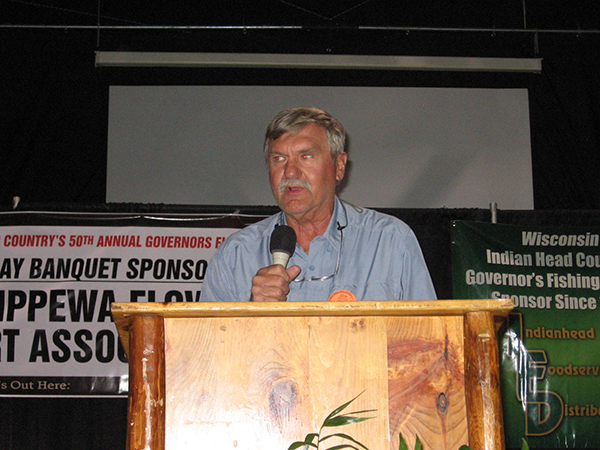 As some of you know we had the 50th annual Governors Fishing opener this past weekend in Hayward. The event was sponsored by Wisconsin Indianhead Country out of Chetek, WI. The Hayward Lakes Visitor and Convention Bureau organized the event locally. The Governors Opener went very well with over 250 people in attendance for Friday night banquet. Governor Walker was in attendance along with Stephanie Klett, Secretary of Tourism and Cathy Stepp, Secretary of the DNR. For the Saturday night banquet there were over 200 people in attendance. A good friend of mine by the name of Dave Carlson was awarded the Warren Knowles award. Warren Knowles was our Governor back in 1965. In 1965 he started the Governors Fishing Opener for NW Wisconsin. This award is named after Governor Knowles because of the love he had for the sport of fishing, hunting and the outdoors. It is awarded to an individual who has made a great impact on tourism the sport of fishing, hunting or just has contributed in some way to our outdoors.
Dave Carlson started out in Eau Claire WI as a newspaper outdoor writer. He also became a book writer, free-lance writer and for 32 years many of us followed his television adventures as he covered the lives of others who also had a passion for the outdoors. Dave is known to members of Pheasants Forever, Trout Unlimited and many other organizations throughout the state. Dave also has been very instrumental in land purchases that will forever provide areas, so the public can fish and hunt. Dave has been a friend of mine for many years, I very proud to know this very fine man. Congratulations Dave, on a well-deserved award.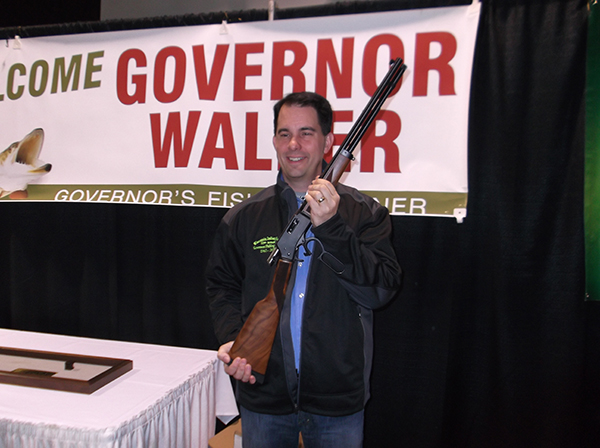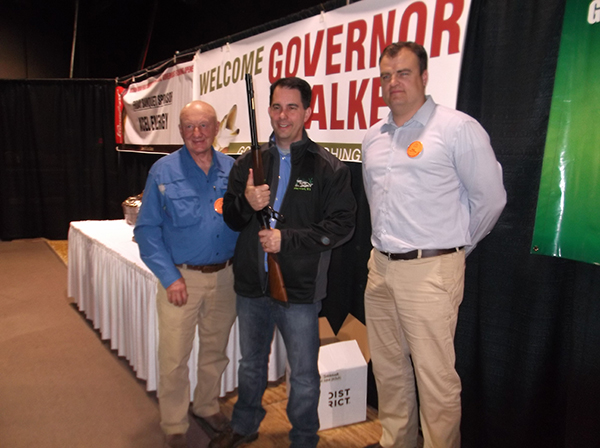 The last Pot-Luck for the winter was at Louie's last Thursday the 30th. It appears that many of our snowbirds have returned from their winter hangout. There was a nice crowd including Ray and Ethel Richter. There was plenty of good low calorie food. Only 1000 calorie per plate. Everyone very much enjoyed themselves.
So far we have been doing ok on forest fires this spring. The rain we got this past Sunday will really help green things up. Remember we are not out of the woods yet. Try not to do any outside burning. No burn barrels until things really green up.
Birthday wishes this week go out to Tom Tara on the 8th, Alexandria Sanders on the 10th, Sharon Koontz & John Williams both on the 12th. There is one anniversary this week. Happy Anniversary to Phil & Vickie Palya on the 12th of May.
Well that is it for this week. I hope some of you get a chance to get out and enjoy our beautiful weather. Stay safe!