Grosbeaks Galore: Birds on Your Landscape Workshop
Learn how you can help migratory birds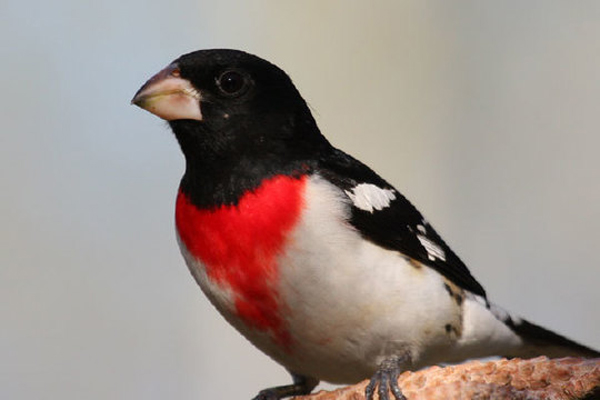 Rose-breasted grosbeak. Photo by Ryan Brady.
When: Saturday, May 9th, 2015
Where: Woodland Dunes Nature Center, Two Rivers, WI
Fee: $20 which includes, bird breakfast, lunch, excellent speakers, indoor program, outdoor activities and door prizes. Register online here.
Learn how to make a small investment that will pay off BIG for migratory birds!
What do birds need for food, shelter, roosting? Tips for rural property or city backyard
Native trees -- how to plant and care for them
How to eliminate hazards to birds on your property
Why the Great Lakes are important for migration
Migratory birds in fall, winter, spring -- where do they go and what do they need?
How to use natives plants to attract and sustain migratory songbirds and the insects they feed on
For more information about the workshop, including the schedule, a list of speakers and lodging visit the Grosbeaks Galore website.