Frabill Partners with Mille Lacs Smallmouth Alliance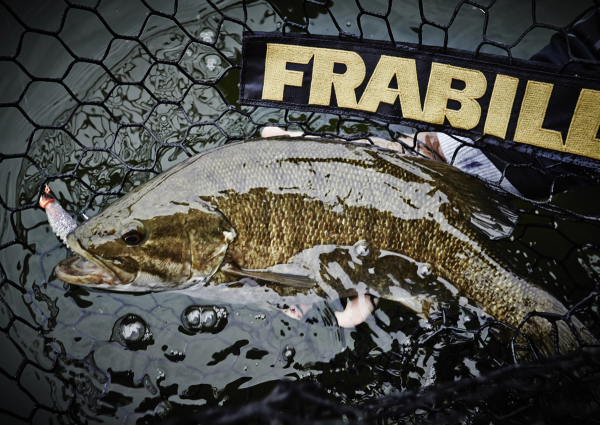 Plano, IL (July 24, 2017) — The Mille Lacs Smallmouth Alliance (MLSA) has received a significant donation from Frabill, makers of trusted fishing gear since 1938. MSLA will use the gift of 10 Frabill Weigh-Bag Systems and 10 Conservation Series Landing Nets to minimize mortality of trophy smallmouth bass on Mille Lacs. It all fits perfectly with the organization's goal to preserve and maintain the trophy smallmouth bass in the nation's top bass lake, as recently designated by Bassmaster magazine. These premium fish-care products will help keep trophy bass caught during tournaments safe and happy until they are released.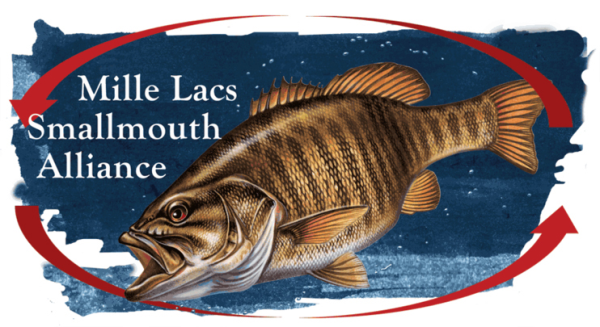 "Frabill has a near 80-year history of delivering trusted gear for anglers, and that includes specialized gear that helps conserve our angling resources for future generations," says Chris Russell, Plano Synergy Marketing Manager - Fish. "The Frabill Weigh Bag System and Conservation Series Landing Net are two great examples of Frabill products that are meticulously designed and constructed to reduce stress on fish, which is something every tournament or catch-and-release recreational angler should be concerned with. Plano Synergy applauds the important work of the Mille Lacs Smallmouth Alliance, and we're happy to help support their mission of conserving this phenomenal fishery."
MLSA will loan the specialized weigh bag systems and conservation nets to organizations holding bass tournaments on Mille Lacs, fulfilling MLSA's mandate to "Free the Fighter." Improved fish transfer systems at weigh-ins and specialized net coatings reduce stress on fish caught during competition and, ultimately, reduce mortality.
"These bags are amazing," says MLSA President, Jim DaRosa. "We're thankful to our partners in conservation at Frabill for this generous donation. These tournament bags and Conservation Series landing nets will help us care for the smallmouth bass on Mille Lacs. Our area businesses love the tournaments, but we need to be smart about how we handle the fish." MLSA member Vern Wagner will serve as the Alliance's coordinator for the specialized tournament gear. Tournament hosting organizations can contact Vern at 612 756-3474 or email: bassvilleusa@gmail.com.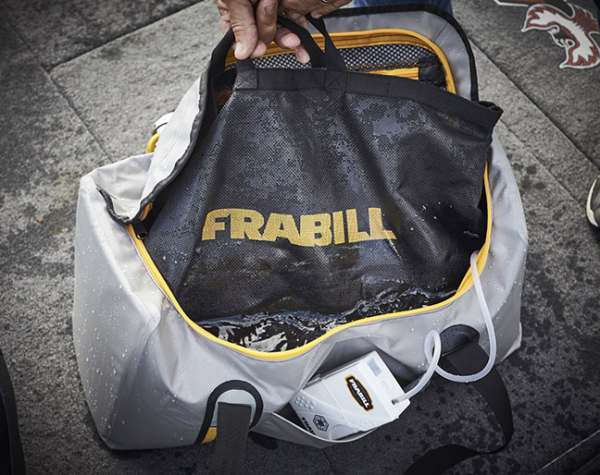 Improved Capture and Handling
Frabill's three-part Weigh Bag System consists of a soft, reinforced weigh bag, a removable coated inner mesh bag, and a compact portable aerator. The exterior shell of the soft weigh bag is constructed of reinforced PVC tarpaulin. The flat bottom duffel-bag-design features internal reinforcement to allow it to stand upright. Oversized, padded handles wrap around the bag to fully support its contents, even when filled with up to 11.25 gallons of water and fish. An internal zippered pocket inside the lid holds G-Juice or other weigh-in supplies. The top of the weigh bag closes securely with an oversized zipper.
Frabill's large 20"x23" Conservation Series landing nets feature 3/8" knotless micro mesh netting that reduces damage to a bass's slime coating, while a 16" flat bottom fully supports the weight of the fish.
"We're really excited to be able to offer this system to tournament organizers on Mille Lacs," continues DaRosa. "Interested organizations should contact us at info@millelacssmallmouthalliance.com."
ABOUT THE MLSA
The Mille Lacs Smallmouth Alliance is a 501(c)(3) charitable non-profit organization with membership consisting of sport anglers of all skill levels, Mille Lacs businesses, fishing guides, fishing clubs, tournament organizations and those who enjoy being in the out-of-doors. The Alliance is dedicated to rebuilding, preserving and maintaining Mille Lacs as a world-class trophy Smallmouth Bass fishery. While the organization is not opposed to selective harvest plans that would keep the trophy bass population of Mille Lacs healthy, their "Free the Fighter" signs are placed around the lake in local businesses and sport shops to educate the angling public on the benefits of Catch and Release. MLSA believes a healthy trophy Smallmouth Bass fishery contributes to the economic vitality of the Mille Lacs Lake area through tourism and overall healthy property values and a robust community. Plus, taking care of a precious natural resource is the right thing to do. Learn more at www.milleleacssmallmouthalliance.com.
ABOUT FRABILL
Frabill, Inc. is in its 79th year of engineering premium, trusted fishing equipment. Frabill's ice fishing product lineup consists of portable ice fishing shelters, rod and reel combos, tip-ups, bait containers, portable aeration, and premium ice fishing apparel. Open water products include premium fish and bait care products such as landing nets, portable aeration, bait containers, bait care, bait traps and seines and accessories. Visit www.frabill.com.