Day 2 Sturgeon Spearing Harvest Report - Sunday February 12, 2017
Winnebago System Sturgeon Spearing Enthusiasts:
Day 2 of the 2017 sturgeon spearing season on the Winnebago System is in the books with a harvest of 115 fish from Lake Winnebago and 60 fish from the Upriver Lakes. That brings the season totals to 313 from Lake Winnebago and 183 from the Upriver Lakes. We are currently at 19.0% of the adult female harvest cap meaning the season will go the full 16 days. On the Upriver Lakes we have reached 50.6% of the male harvest cap and 42.1% of the adult female harvest cap. Therefore, there is a strong chance that the season will go into next weekend.
Stockbridge Harbor once again lead the way today with 37 fish harvested, followed by Payne's Point (24), Quinney (21), and Calumet Harbor (14). Our Critter's station continues to dominate the upriver lakes registration numbers with 43 of the 60 fish harvested on the Upriver Lakes today being registered at that station.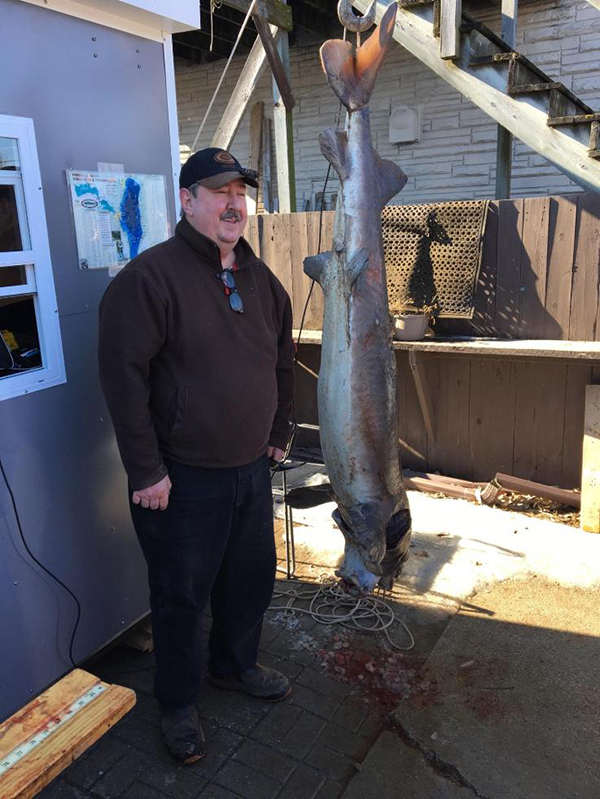 The big fish trend continued today with 8 fish larger than 100 pounds being harvested from Lake Winnebago. Today's biggest fish was 140.6 pounds, 78.9" and registered by Michael Larson from Seymour. Through the first 2 days of the season there have been 23 fish 100 pounds or larger harvested from Lake Winnebago (7.3% of harvest) and 4 from the Upriver Lakes (2.2%).
I want to thank all of the spearers who have donated their sturgeon heads thus far. As I write this report there are a number of my colleagues and volunteers working to remove otoliths from sturgeon heads that were dropped off at our stations today. It looks like we will have a pretty good sample of aging structures to work with. I have included a photo of a pair of otoliths (2 white structures)that were removed from one of the sturgeon heads collected today.
Until my report tomorrow, good luck to those spearers venturing out on Monday!
We are committed to service excellence.
Visit our survey at http://dnr.wi.gov/customersurvey to evaluate how I did.