Central Wisconsin Outdoor Report
Well the 2018 gun deer season has started out with a "Bang". The deer harvest is up 18% from last year and that is with fewer hunters in the woods. With that said it tells me that the deer population is doing better in the state and hopefully it will continue in that direction. A few brave ice fishermen have been hitting the ice and the bite has been pretty good for most species. We have reports of some nice pike, crappies and walleyes being caught, and as always good bluegill fishing on first ice.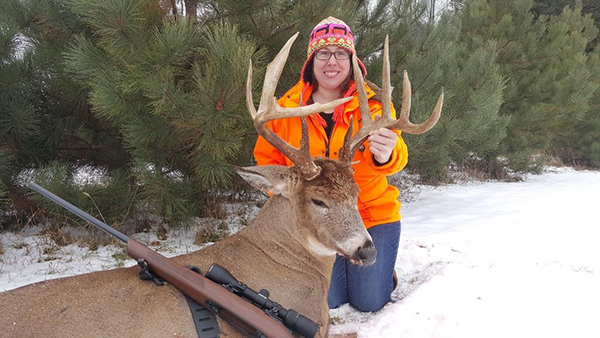 I had the pleasure of bagging a very nice 8 point buck opening morning around 7:30 as he worked the edge of a woodlot making his way to his bedding area. The buck was about 110 yards out and only went a few steps after being hit. Reports of many area bucks being shot have been coming in and there have been some really good ones. One recent report came in from Rangeline Bar where a woman in Shanty town bagged a very nice buck. See attached photos.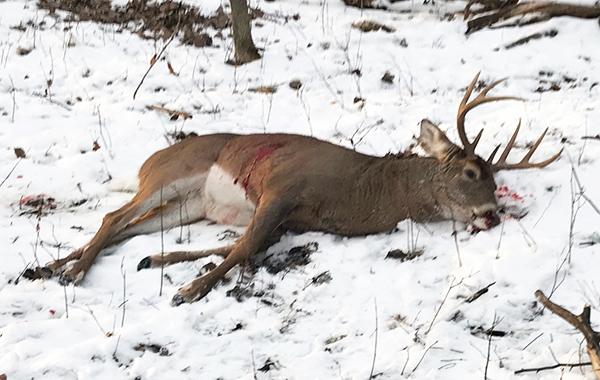 If you are planning on heading out on the early ice please remember to take two things into consideration. One, use a buddy system and don't go alone. Have a friend come with or a fishing companion if nothing else it will make your day go by better. And two, bring along items to help if you get into trouble like: ice picks, rope, life jacket, etc… anything that may help if an incident occurs. Early ice fishing can be fun and very productive but you have to remember to use a little common sense and some caution. While I am thinking about it one way to stay warm in the cold weather and one thing that I always wear is my heated vest from Flambeau Outdoors. This vest is amazing, whenever I get a chill or feel cold I just turn it on to one of the three settings and will warm me right up. For more information on these heated vests contact Flambeau Outdoors at: https://www.flambeauoutdoors.com/
Have a great week,
Phil Schweik
Hooksetters Guide Service
web: www.hooksetters.biz
Phone: 715-581-2620