Washburn County Wisconsin Hunting and Fishing
Explore Wisconsin - Washburn County

Washburn County Tourism Association
1-800-367-3306
www.washburncounty.org
Welcome to Washburn County, Northwoods in Every Direction! Not only does this area have Northwoods in every Direction, but there is something to see and do in every direction as well. Washburn County is home to over 950 lakes, 150,000 acres of public land, great streams and rivers and even has museums, attractions and shopping for the whole family. Contact us for your free visitor guide, area maps, trail information, and more.
---
WASHBURN COUNTY LAUNCHES NEW ATV SCENIC TOUR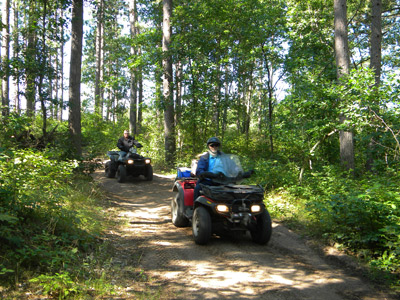 Spooner, Wis. (July 19, 2013) - Washburn County has released a fun new way to explore the area ATV trails. The Washburn County ATV Scenic Tour is now available for ATV enthusiasts to learn about over 35 points of interest located along the 100+ mile ATV system. If you have ever been riding on a trail and wondered what river you were passing by or what the giant fish along the trail represented, you're in luck! The new tour highlights points such as those and many more including historical sites such as an old homestead site where you can see remnants of the foundations of the original buildings.
Washburn County is home to some of the best ATV trails in the Midwest and is an excellent location to plan your next ATV adventure. UTV's are also welcome on the county trail system. Trails wind through hardwood plantations, along scenic wild rivers, and allow easy access to lodging, dining, gas, and more.
The self-guided tour was created by Washburn County Forestry Administrator, Mike Peterson and Washburn County Tourism Director, Michelle Voight to provide visitors with a new way to explore the area trails.
To request your FREE copies of the ATV Scenic Tour brochure and ATV Trail Map, visit: http://www.washburncounty.org/what-to-do/atv or call 1-800-367-3306.
---
WASHBURN COUNTY TRAIL CONDITIONS OPEN AND IN GOOD CONDITION
If you are looking to plan a last minute snowmobile trip, the trails are waiting for you in Washburn County! The Washburn County Snowmobile Trails are still in good condition and snow is in the forecast yet again tomorrow. Within the last week the area has received 6-9 inches of fresh snow. Trail access to lodging, dining, gas, and more is available throughout the county. Visit www.washburncounty.org/tourism to start planning your trip, view up-to-date trail reports and order your free trail map. See you on the trails!
---
---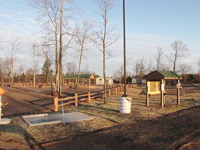 MINONG ATV CAMPGROUND SET TO OPEN
Explore Wisconsin