Sheboygan County Wisconsin Hunting and Fishing
Explore Wisconsin - Sheboygan County

Wolf Pack Adventures, LLC
Sheboygan, Wisconsin
The Wolf Pack is a unique Sheboygan Great Lakes Sportfishing , Hunting and other four seasons outdoor adventure service! H.Q.'d in Sheboygan, Wisconsin, on the shores of Lake Michigan - midway between Milwaukee and Green Bay.
"We offer diversity for different levels of experience, different size groups, fishing rivers or lakes, and we even have a foul weather plan" ---- Capt. Roy Kalmerton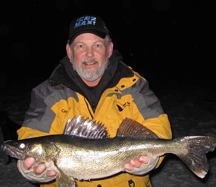 Leading the way in offering a diverse range of outdoor adventures for families, friends, corporate groups, and kids. We offer a range of fishing, hunting, outdoor skills, and educational adventures. Wolf Pack is linked with area resources and partners to provide you with "one stop shopping" for all your adventure needs. Indulge yourselves at a Sheboygan County Resort complete with a pool & sauna, even water-park passes, U.S.C.G Captain Roy C. Kalmertonwhile sampling local cuisine from any of the Wolf Pack recommended restaurants. It's all at your doorstep whileenjoying a Wolf Pack Adventure package.
Captain Roy Kalmerton
Email: wolfpackadventures@tds.net
607 Goldfinch Lane
Howards Grove, WI 53083
Explore Wisconsin