Marathon County Wisconsin Hunting and Fishing
Explore Wisconsin - Marathon County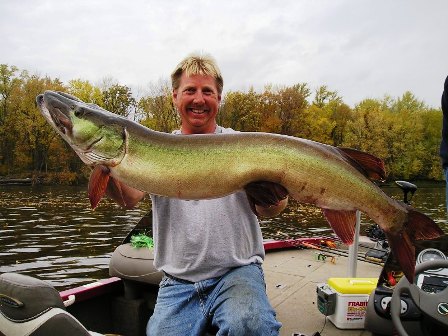 Phil Schweik - Hooksetters Fishing Services
Our Waters Include:
The Wisconsin River:
From Stevens Point, Wisconsin north beyond Rhinelander, Wisconsin, Hooksetters covers the river and its flowages for many species in many ways like summer fishing, motor trolling, ice fishing, bowfishing and row trolling.
Some of the flowages include:
Lake DuBay
Mosinee Flowage
Big Eau Pleine Reservoir
Halfmoon Lake
Lake Wausau
Lake Alexander
Lake Mohawskin
Spirit Reservoir
Jersey City Flowage
Lake Nokomis
Willow Flowage
Lake Alice
Boom Lake
Rhinelander Flowage
In addition to river and flowages, we provide guiding services on many of the crystal clear lakes in the Tomahawk, Harshaw, Lake Tomahawk and Minocqua Area.
---
The link above will redirect you to the Wisconsin ATV Association website (www.watva.org) where you will find county ATV Trail Maps.
Explore Wisconsin