Crawford County Wisconsin Hunting and Fishing
Explore Wisconsin - Crawford County

Ferryville, located on the Wisconsin Great River Road, is a place for all seasons. Here, nature has done all in her power to give the area world-class scenery, beauty and recreational opportunities.
---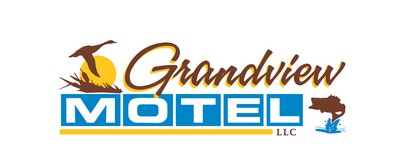 Grandview Motel
14812 State Hwy. 35
Ferryville, Wisconsin 54628
(608) 734-3235
The Grandview Motel in Ferryville, Wisconsin is located at the foot of the bluffs and overlooks the Mississippi River (pool 9) on National Scenic Highway 35 (The Great River Road). The Grandview features 9 beautiful modern and comfortable rooms, all with a spectacular 20 mile panoramic view of the Mississippi River and the Iowa bluffs.
---

Flyway Fowling Guide Service
Captain Todd Lensing
Ferryville, Wisconsin 54628
(608) 734-3235
Hunting Area
The Upper Mississippi Wildlife and Fish Refuge (pools 9, 10 and 11) is the longest refuge in the lower 48 states. It extends 261 miles along the Mississippi River from the Chippewa River in Wisconsin nearly to Rock Island, Illinois. It encompasses approximately 194,000 acres. Construction of locks and dams in the 1930's transformed the Mississippi River into a series of shallow reservoirs or navigation pools. This created the Midwest's premier bottomland habitat and migratory route. This area of the Upper Mississippi River is named one of the Top 10 Diver Hunting Destinations according to the 2003 Ducks Unlimited book - A Ducks Unlimited Guide to Hunting Diving and Sea Ducks. In addition, Wildfowl Magazine awarded this area a TOP 10 Diver Hunting Site.
---
Read About Dick's Trip A MEETING WITH THE KING...Migrating canvasbacks, hunters arrive on Mississippi
Explore Wisconsin