What a Man Really Wants
What does a man really want? It hit me, as I checked the On Wisconsin Outdoors' incoming news wire this morning, that Derek Donner's picture does indeed say a thousand words about that pondering.
A man wants to fish. And fishing is God's plan so that early in life we learn how later in life to embrace our wives properly. As you can see in the group photo below with Catherine Abfall and his brothers Jake and Ricky, Derek loves the bass he caught on Mason Lake. And he shows it. We at OWO can only hope someday he offers his wife the same affection. So Derek, thanks for the clarity.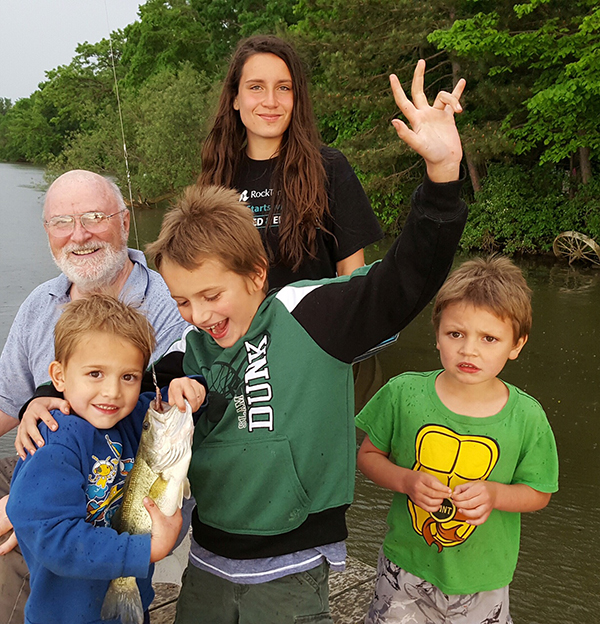 Photo submitted by A.J. Saunders, the biggest kid in the photo.
We also hope he doesn't decide to catch and release his wife some day or pick her by the lips. That's just an afterthought that came with this second photo.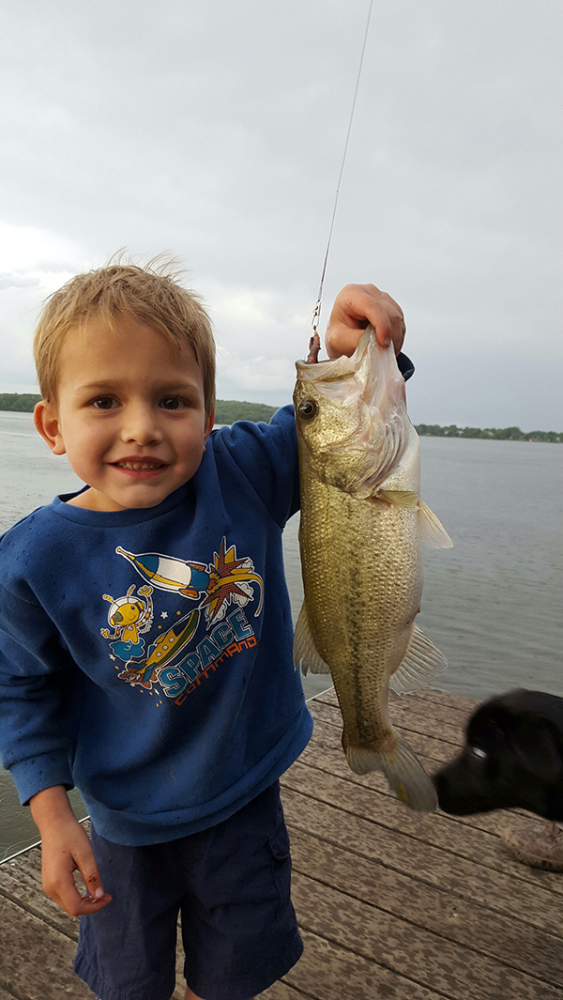 Other photos of boys young and older also came in this week that captures the true happiness that men feel when catching fish. Girls too of course. My own Taylor knew how to work a spinning reel with a crankbait before she could ride a bike. We don't have the names of the men and young lady in this photo received from Price County, but they sure have a bunch of nice gills, don't they?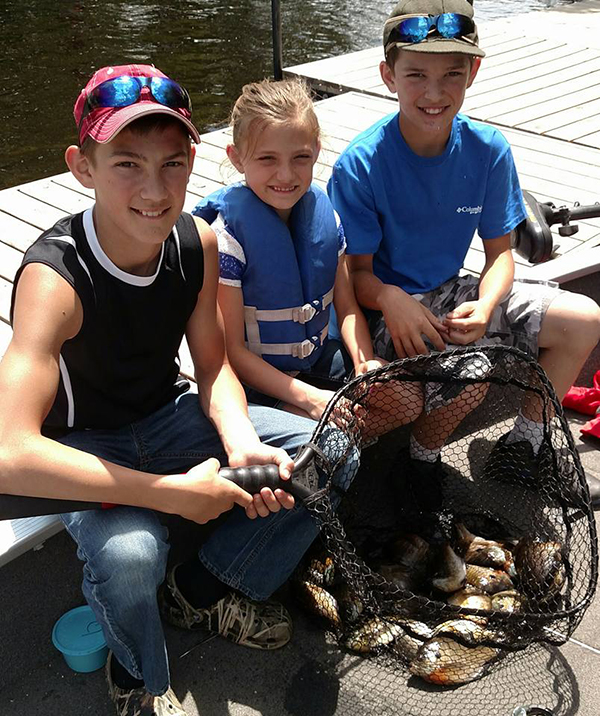 FYI, the photo was provided by professional guide John Carlson who says the panfish bite near Phillips has been unbelievably great with quantity and quality. Check out John's weekly reports under Inland Fishing on this website. Look for Price County Fishing Reports.
Dallas Sum of Milwaukee hasn't had the opportunity to venture to the northland to fish, but his action with smallies and northerns near Mercer in Iron County will be pulling him back again soon. Funny how that works. We wonder if that magnetic force is the reason the DNR offered their free fishing weekend June 4 and 5. Anyone could fish anywhere in Wisconsin without a license or trout stamp. It's a "try it, you'll like it...and at no cost" approach that probably works better than any advertising campaign they could throw out there.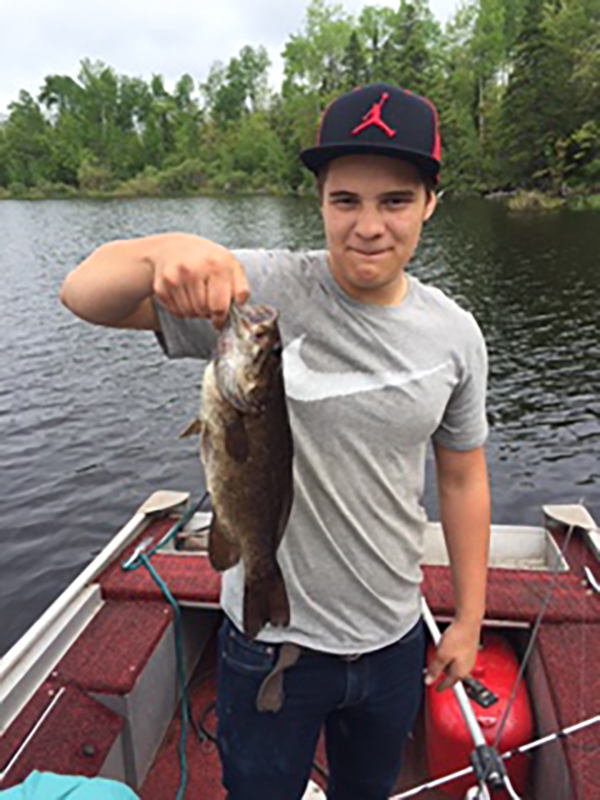 Sam the man Klick, who is my great nephew, sends his walleye and patented smile from the northland. Sam will be a black belt in karate October 15, so we're not sure if he used a jig and minnow or just kicked this fish's butt.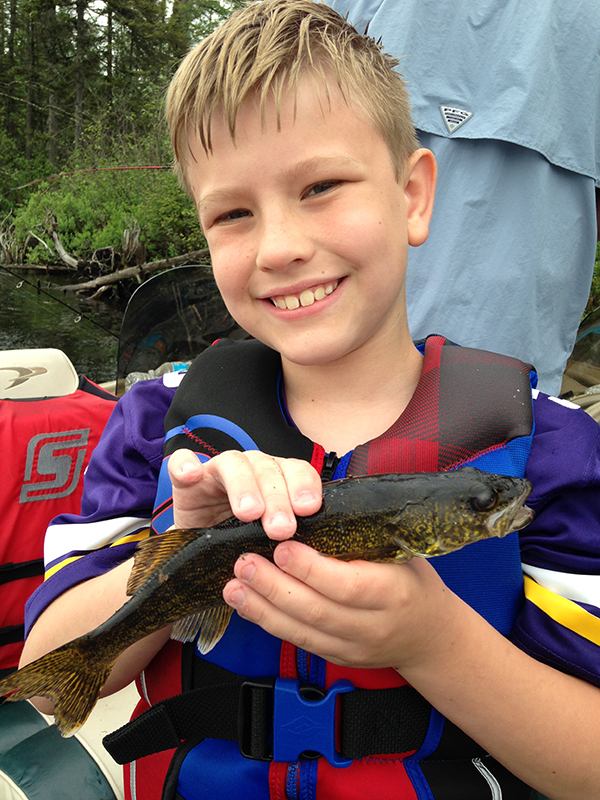 Finally, although I disagree with Lori and Taylor, that it was well past time for a new…well used truck… my old 1998 Chevy 4-wheel drive took its last breath this week and I am now looking for a new ride. She only had 339,000 miles on her, and helped me deliver every one of 51 issues of On Wisconsin Outdoors. When I said goodbye she had duct tape windows and mirrors, a less than muffled muffler, no air, and heat that kicked in only when I begged her. More than just a few whitetail bucks were delivered to the cabin meat pole too, until deer became unicorn like in northern Wisconsin.
Keep working young man. Someday you'll drive a truck like me too.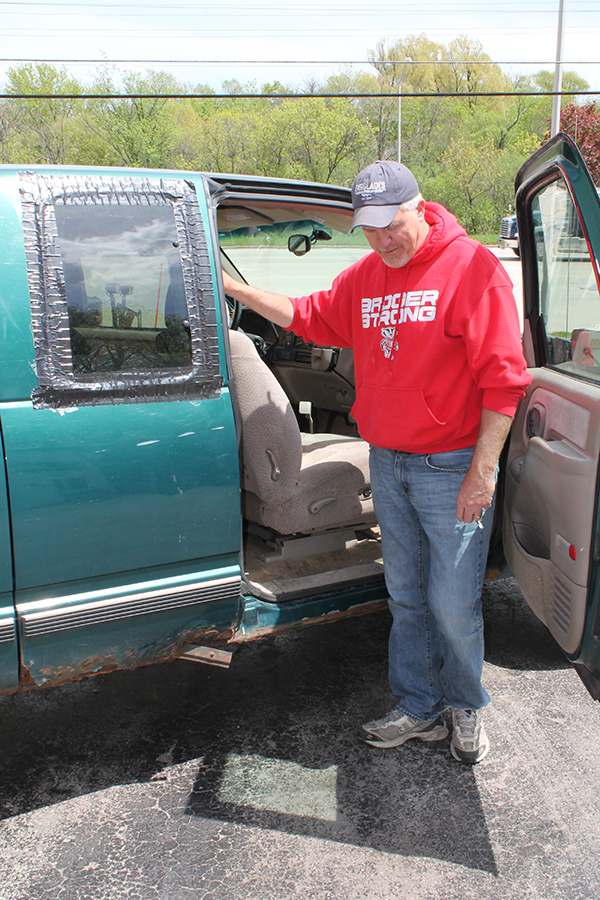 Ellis takes a quiet moment with his truck, and says a final goodbye.
You may remember that in last week's blog I reported that this family stinks at golf. Well, I golfed last night. Please see last week's blog.
Thanks for connecting with On Wisconsin Outdoors. Shoot straight.
Dick Ellis