Vets Shoot! Moms & Kids Fish!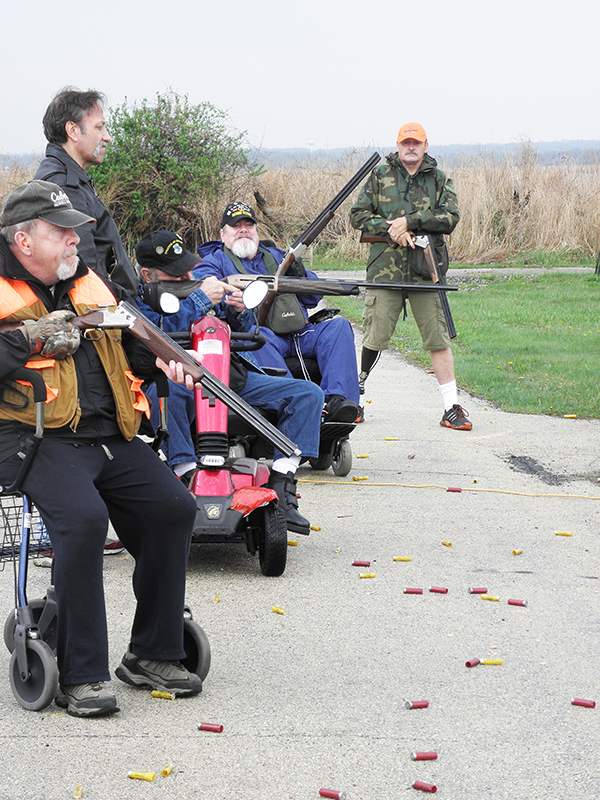 Veterans of the Field U.A., places these vets in the field as often as possible to participate in as many shooting and hunting sports as possible.
Veterans of the Field UA, an unincorporated nonprofit association formed in 2013 to take disabled veterans trap shooting or hunting or simply give them a chance to get out and enjoy the outdoors, held their first trap shoot of the year at Box Horn Gun Club recently.
"We had 10 disabled veterans participating in the shoot," said Veterans Afield Founder and President Patrick D. Horvath. "The weather was on the wet side, so the veterans shot between the rain drops. Don't let the scooters, walkers or wheel chairs fool you. They are a hardy bunch and had faced more than a few rain drops in their lives."
Horvath said that the vets were joined by two new shooters at the two new shooters at the event, Frank Kloss and Dennis Quiel. A lunch followed the event.
The mission statement for Veterans Afield U.A. reminds us that these veterans gave of themselves so we could enjoy the outdoors. Their disabilities should not restrict them from sharing in the same outdoor enjoyment. It is the mission of the Veterans Afield U.A. to ensure that they are given the same opportunity.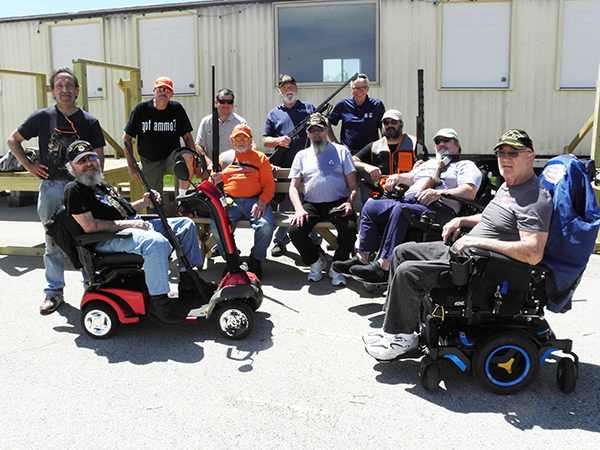 They gave of themselves. Time to give back.
"I work with the Veterans Administration (VA) hospital Spinal Cord Injury (SCI) department and the Paralyzed Veterans of America, Wisconsin Chapter to give veterans with spinal cord injuries an opportunity to participate in what I have to offer," Horvath said. "I belong to Wild Wings Sportsman's Club and as a member can purchase live pheasants and ducks. I make available dog handlers with pointers, flushers or retrievers depending on the type of hunt the veterans choose. We provide a pheasant tower shoot or a duck shoot over open water with decoys and a wheelchair or walker accessible blind. We provide the proper equipment to accommodate the veterans safely regardless of which hunt they choose."

At this point, he said, veterans must provide their own transportation to and from the hunting areas. Veterans Afield U.A. then assists in the transfers to the hunting sites. Horvath provides the guns, shells, birds, dogs, dog handlers, blaze orange hats and vests (that they keep), the A.T.V. if required and exchange of the harvested birds for already-cleaned and frozen birds. He also provides a photo album and photos of the hunts for each veteran. Horvath's field tool is always a camera and not a firearm. The club provides lunch for the veterans and their care givers after the hunt at the club house, and there is "absolutely no cost" to the veterans.

"I will take out most any disabled veteran in addition to spinal cord injured veterans providing it can be done in a safe manner," Horvath said. "The only thing the veterans need do is make contact with me to take advantage of what Veterans Afield has to offer."
For more information, connect with Patrick Horvath and Veterans Afield U.A. at navy6@wi.rr.com.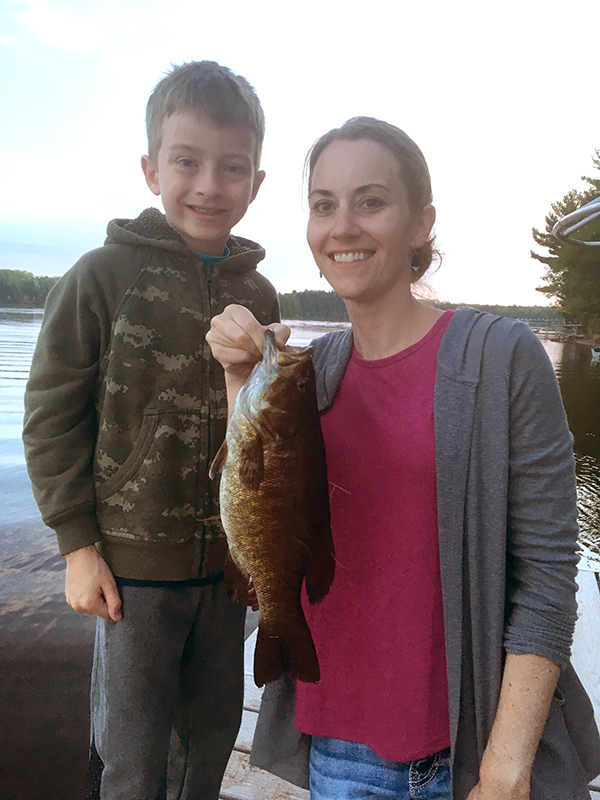 Kids and moms fish too you know. Sometimes at our own camp in Boulder Junction, with better results than the old boys. Above, Rachel Ellis and Grant show off one of the nice smallies that cooperated with walleyes and pike during a recent sundown assault off the pier throwing crankbaits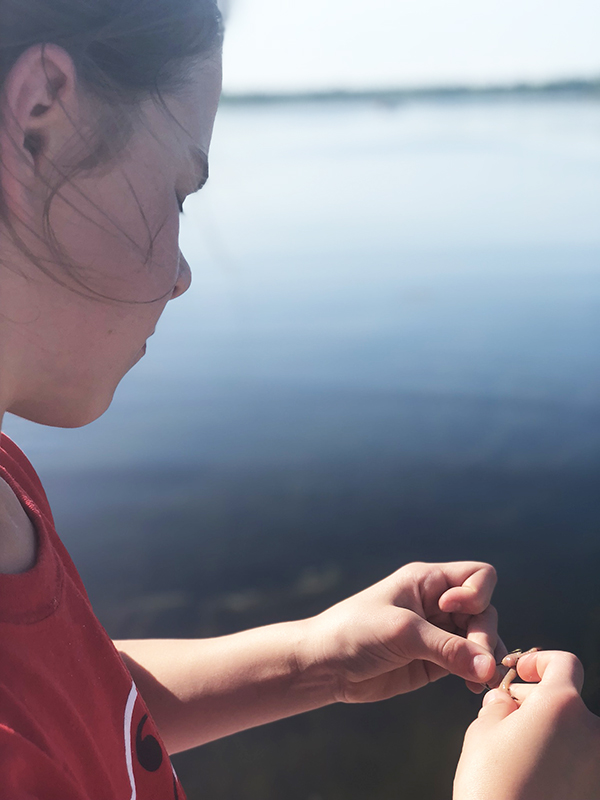 Kristen Monroe snapped the photos below for On Wisconsin Outdoors after 9-year old daughter Madison Monroe scored while casting from her uncle's dock in Mukwonago using a simple bobber and nightcrawler. Mom says she caught four blue gills and a perch.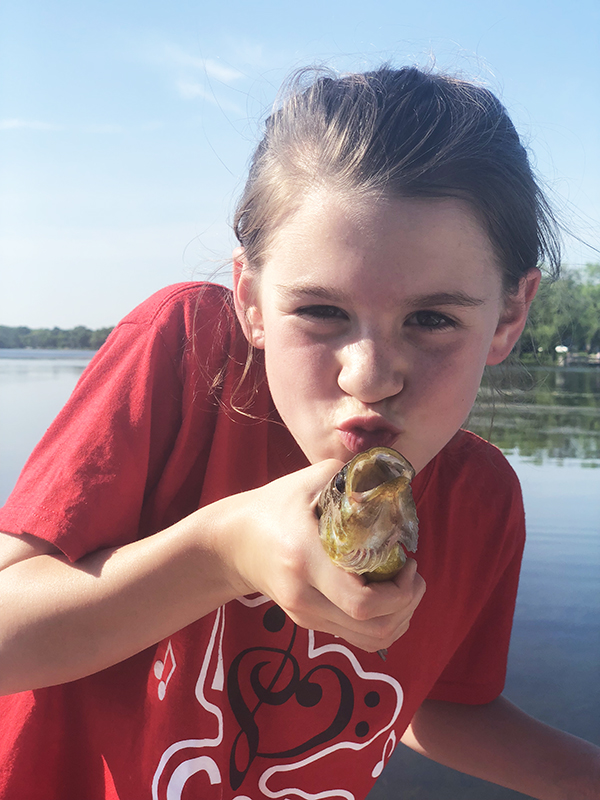 "The 90 degree heat didn't bother her and neither did taking the fish off the hook before the release," said Kristen.
Fishes like a girl? Wish I could say that.
Thanks for connecting with On Wisconsin Outdoors. Shoot straight.
Dick Ellis