Thank you…and Help Wanted
Healthy New Year to our readers and your families.
From December 2014 through November 2015 more than 326,700 unique visitors delivered 5,202,955 hits to our website at www.onwisconsinoutdoors.com. Six times annually, 50,000 copies of our print issues disappear from the shelves across the state, anchored by the greatly-appreciated distribution help of 270 Wisconsin Kwik Trip stores.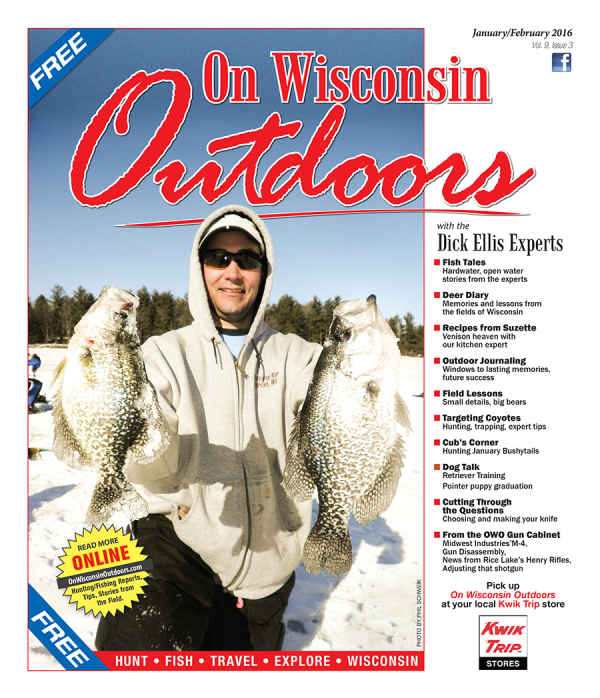 Our January-February, 2016 issue hits the streets this week. Not only is this issue full of great Wisconsin hunting, fishing and shooting sports stories, Bruce Cochran cartoons will help you usher in the New Year with a smile. I'm heading to Waupaca and our printer (Print-N-Press) this morning in front of the storm to make my bi-monthly transformation from publisher to paper boy. I'll be putting out 10,000 papers in southeast Wisconsin. We printed 60,000 copies this time, up 10,000 from the usual run due to increased advertising and reader demand. Kwik Trip again will take more than 30,000 papers and distribute them for you from every one of their 270 stores in Wisconsin. Don't forget the gas and goodies while you're there.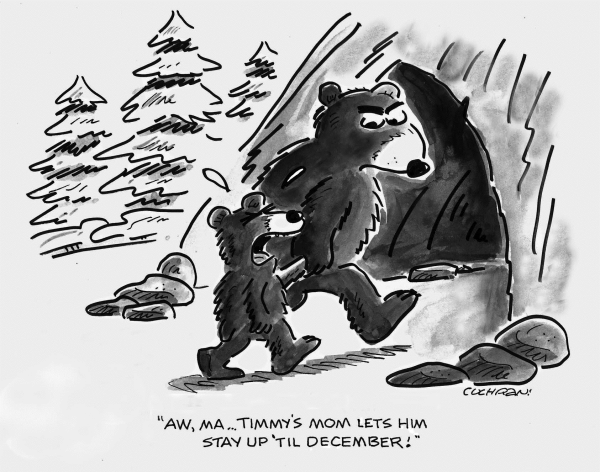 We thank our readers, and we appreciate too every Wisconsin-based and national advertiser that helps us hand you On Wisconsin Outdoors at no cost. We literally could not do this without them. Not to sound like a broken record, or CD, or whatever they came out with this week, but thank you for looking at our advertisers when you're in the market for a product or service that they provide.
Also, thanks to On Wisconsin Outdoors' almost 50 writers, both professional guides and professional outdoor journalists, from Lake Superior to Lake Geneva talking about their own areas of hunting and fishing expertise. It's obvious you like what they write. Thanks too to our talented Design Director, Ali Garrigan and get-it-done-right- editor, Heidi Rich who make each issue move from A to Z in an incredibly efficient manner.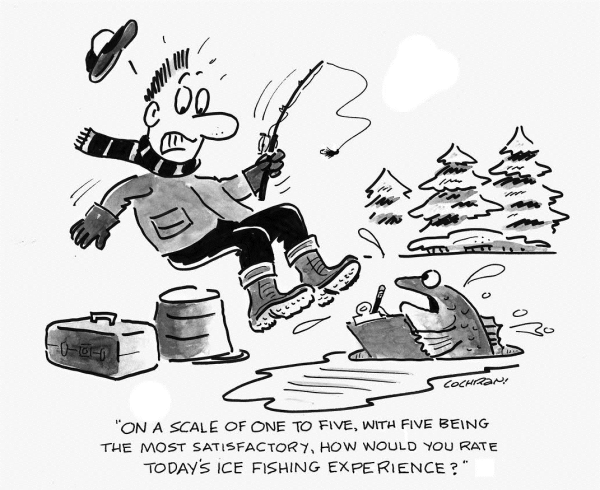 A few things you should know about On Wisconsin Outdoors. If you are a Wisconsin fishing or hunting guide, at no cost we will post your outdoor reports including your field photos and contact information, every week, online. Same thing with the calendar events or competitive results of other outdoor organizations like fishing clubs, dog training, shooting sports, etc. Send that information right to me.
Also, if you are a talented writer, ethical, preferably with a love for Wisconsin and some business experience, and are interested in shining the spotlight on Wisconsin travel and tourism as a private contractor, please connect with me.
If you are a talented writer interested in the medical profession and focusing on our "To Stay in the Field" features that help mostly aging sportsmen and women stay active, connect with me.
If you are a sales person first and foremost working as a private contractor and interested in learning more about On Wisconsin Outdoors, e-mail me. But not in the next two days please… I'm a paper boy.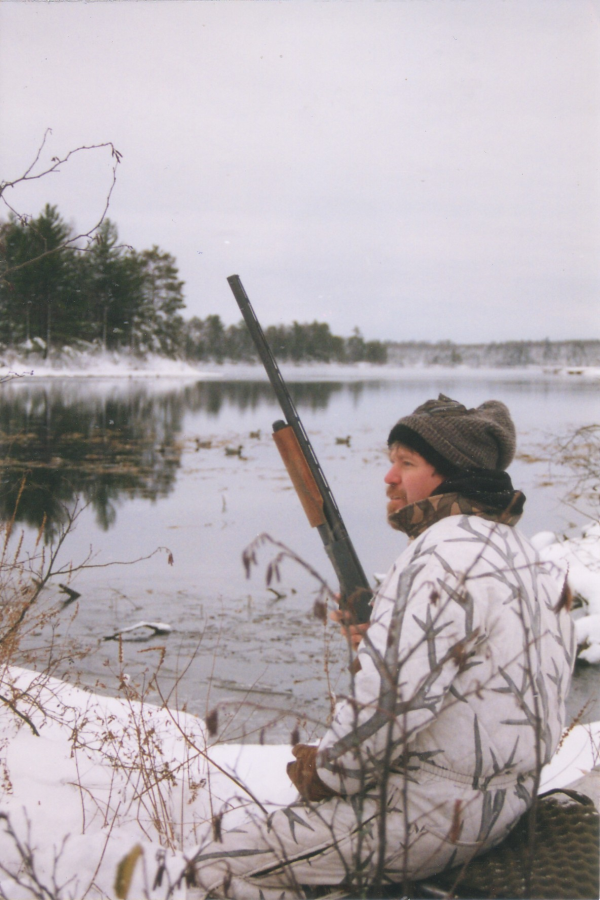 Other than that, a healthy new year to you and your families. May you find more time in the field in 2016 and may the state record buck find your arrow. Thank you for connecting with On Wisconsin Outdoors. Shoot straight.
Dick Ellis, Publisher
ellis@onwisconsinoutdoors.com