OWO Fishing Issue Hits the Streets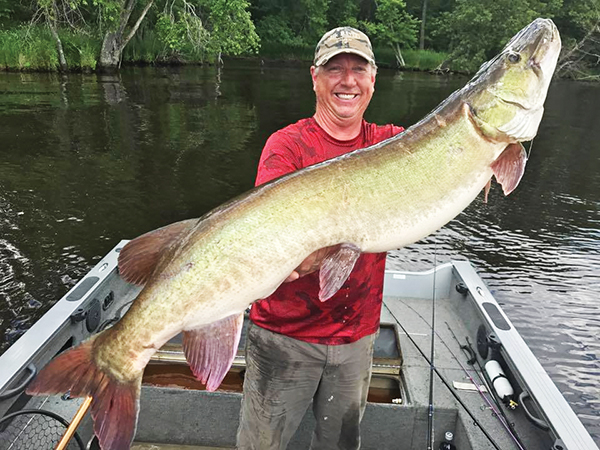 Phil Schweik and 52-inch musky with a 25-inch girth.
100,000 copies of On Wisconsin Outdoors May-June Fishing issue are hitting the streets as this is being written, including columns from the Great Lakes, streams, and lakes of Wisconsin north to south. That issue is also posted now on this website for those who prefer online reading.
Look for Targeting Musky by Phil Schweik, Second Chance Bass by Tom Luba, Hooking Future Anglers by Mike Yurk, A Bluegill Trip for the Ages, by Wayne Morgenthaler, When Kids Meet Crappies, by Tom Carpenter, A Guide Being Guided, by Dave Duwe, Stream Trout Stealth, by Tom Carpenter, The Map is my Diary, by Kyler Chelminiak, River Gold, by Gary Engberg, Necessity-The Mother of Invention, by Tyler Florczak, Summer Trolling 101, by Bob Wilson, Spring Fishing Arrives in Algoma, by Captain Lee Haasch, and Endless Winter by Dan Moericke.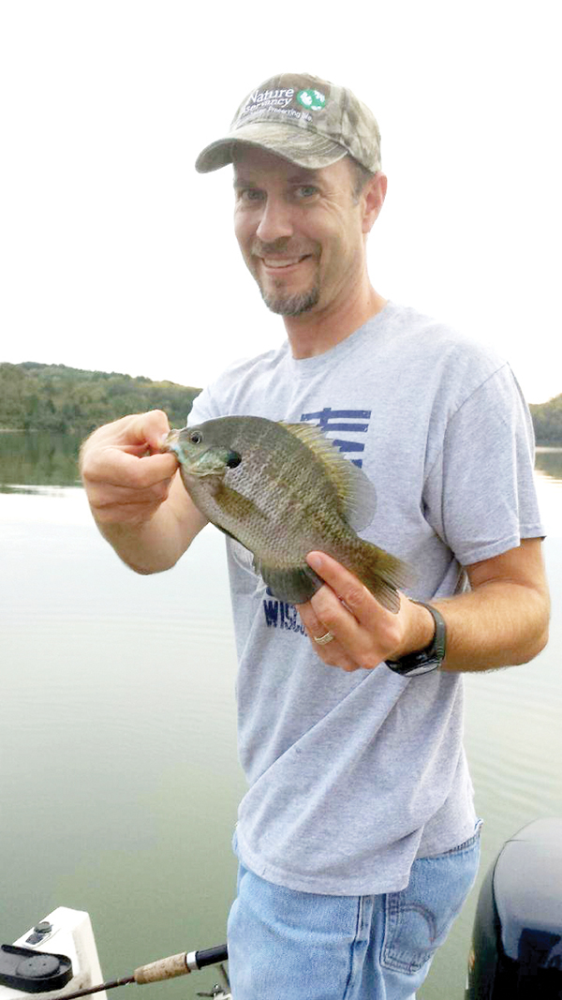 Mike Dreischmeier with a 9-inch bluegill.
If you want more fishing, connect with Inland Fishing on this website and ride along with Jerry Kiesow as his canoe capsizes and an icy bath leaves our columnist happy to be alive to tell the story. Read too how to target other species in northern Wisconsin's ceded territory when the walleye limit is reached with Chris Rehlinger.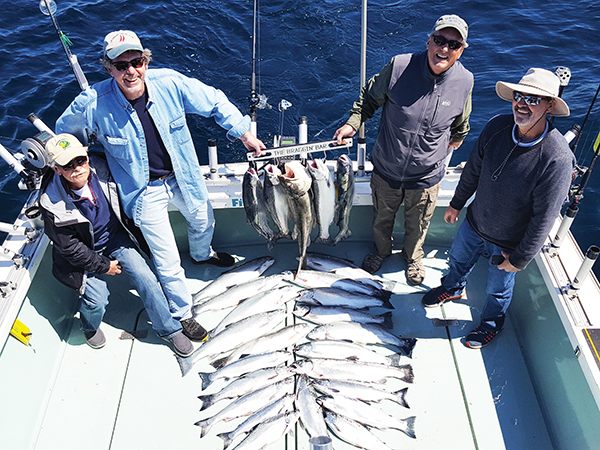 Algoma, and many ports along the great lakes, will give up steelhead, trophy king Salmon this summer. Don't forget the browns and Coho.
And there's much more. Jim Servi shows you how to rely on Donahue Super Sports to start your power adventure. Read all that's waiting for you in Ashland, and take float trips through Richland County and Douglas County in how-to columns by John Cler and John Luthens respectively. Throw in Cochran cartoons, Badger Birds, Product 6-Pack, and we should have you warmed up to slip into our hunting and firearms sections.
Our expert whitetail man Lee Gatzke talks about the adapting whitetail after 50 years of hunting deer, while Mike Foss and Bob's Bear Bait start you off right by placing the early spotlight on just how, how many and how far about to place bear bait, where and with what. Read about our successful gobbler hunt in southwestern Wisconsin and the bird's ride out with our first ride on the OWO QuietKat. Listen as upland game hunter and dog handler Gary Greene shares why being married to a hunter is not always the easiest chore for a wife. Now hunt Wisconsin snakes with Skye Goode and sons, who have surprisingly found over a dozen species of snakes in Clark County alone.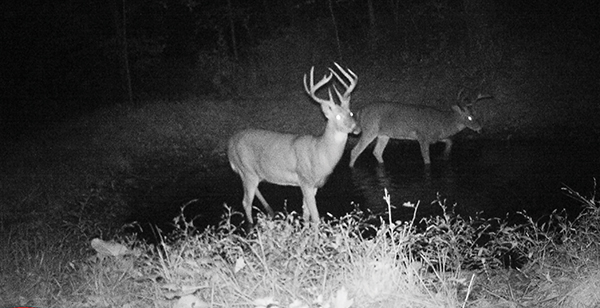 These bucks altered their drinking habits at this waterhole to arrive only in darkness and avoid Gatzke, who had over-hunted them at that location.
OWO Hunting doesn't stop with the wild critters. In A Gathering Challenge, and Awakening the Bear, OWO writers Jerry Davis and Denny Murawska show how to find and collect wild foods for great table fare. Which serves as a nice complement to our regular column, Recipes by Suzette, by Suzette Curtis.
Now to the guns. In Guild Guns, Ron Stresing talks about the history of these working man's shotguns, made one part at a time. And our OWO editor and firearms expert, Stuart Wilkerson, puts new light on Automatic knives in Concealed Carry.
We have some success stories coming in from the field lately too, as submitted by our readers and friends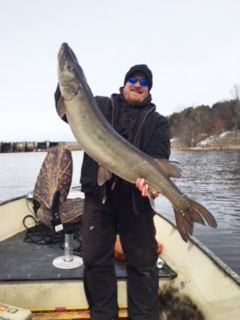 During, the spring walleye run on the Wisconsin River fishing with his brother Jason, Eric Pacey caught and released this bonus 48-inch musky.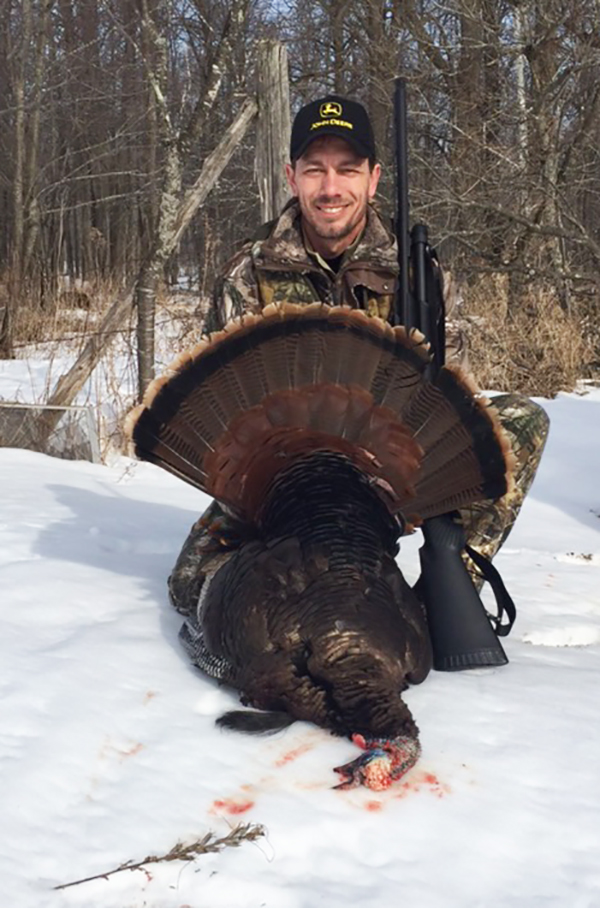 Mike Ellis took this nice gobbler hunting season 1 near Wausau.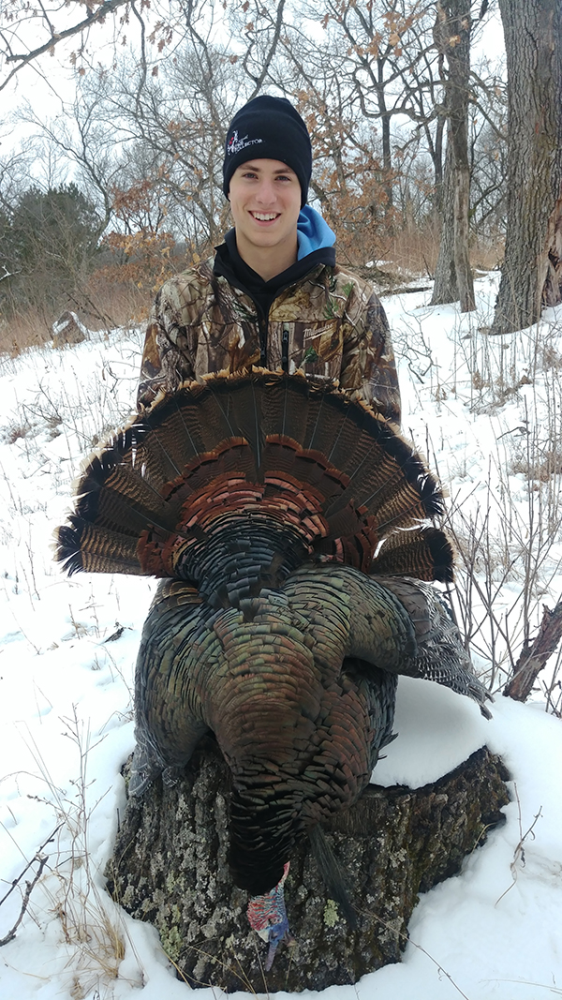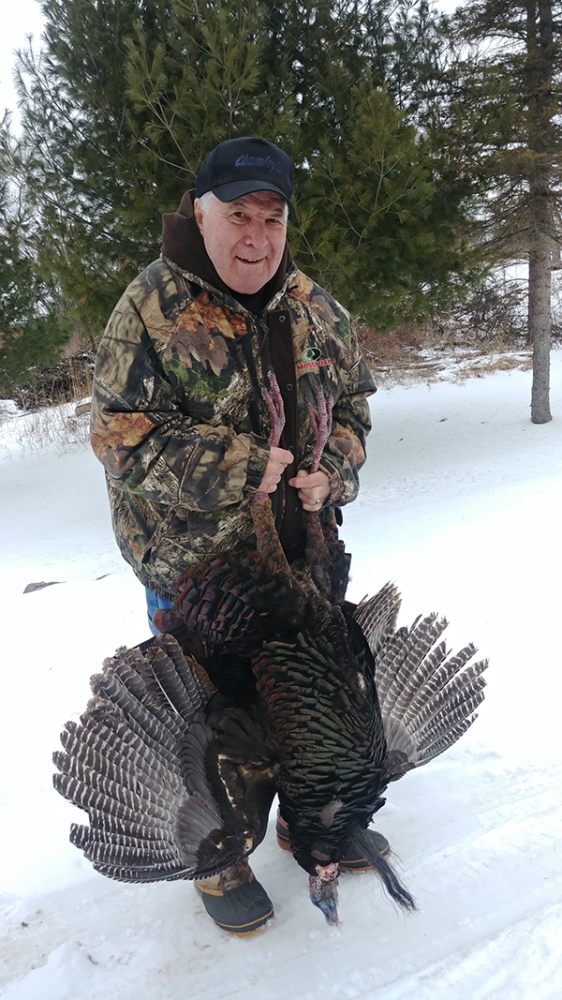 Big Mike Hart took this nice gobbler hunting with sons and grandson in Adams County, including Peyton Hart.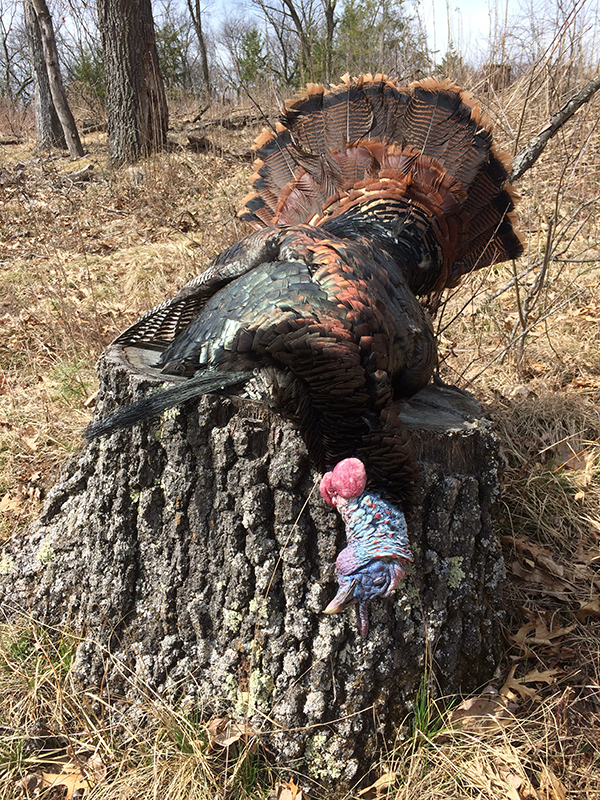 One of those sons, Mike Hart, called in a tagged this beautiful gobbler on family property in Adams County.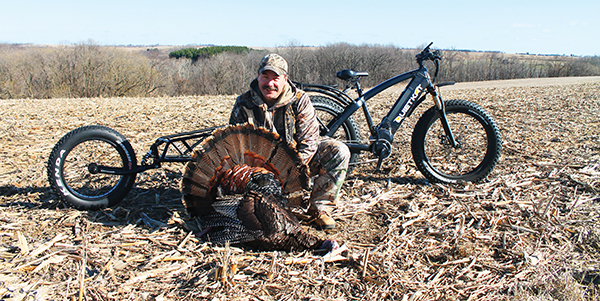 Todd Cook tagged this Grant County Tom hunting with the Ellis boys period 2 and brought the gobbler out in the OWO QuietKat trailer.
A friendly reminder. It's time to search for morel mushrooms. To learn how to look for triggers and ultimately find the booty, simply google "Finding morel mushrooms". When you find your first shrooms, you will seriously find it as satisfactory as any other hunt. And when those morels are simmering in butter on the skillet, you will be a lifelong hunter. I know Lori and I are.
Whatever Wisconsin trip you choose to take, don't forget to stop at any of almost 400 Kwik Trip stores, pick up your most recent issue of OWO, gas-up, and enjoy your snack and drink of choice. Kwik Trip, you know, makes our paper easy accessible to anyone in the state…at no cost.
Thanks for connecting with On Wisconsin Outdoors. Shoot straight.
Dick Ellis