Moose Lake Offers a Clear Choice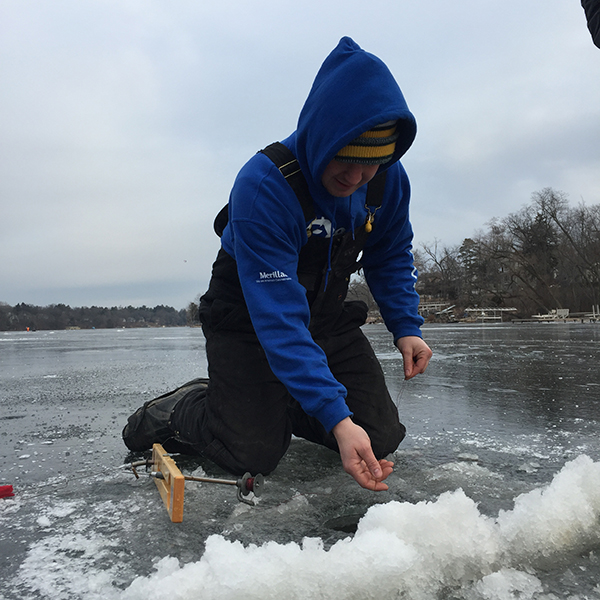 Dillon Raap fights the morning's biggest pike on Moose.
Clear as can be in fact, Sunday morning, with no snow at all on the 83 acre Waukesha County gem, and a great opportunity to actually watch hooked fish fight the good fight beneath 8-inches of ice. Call it a window of opportunity, but the snowless landscape made for some unique viewing as pike up to 30 inches played hard to get and struggled for freedom after making the not so right choice to take our shiners. The window closed fast too, after a couple hours, with a fast moving front dumping a dusting of snow and just enough white cover to take away our show.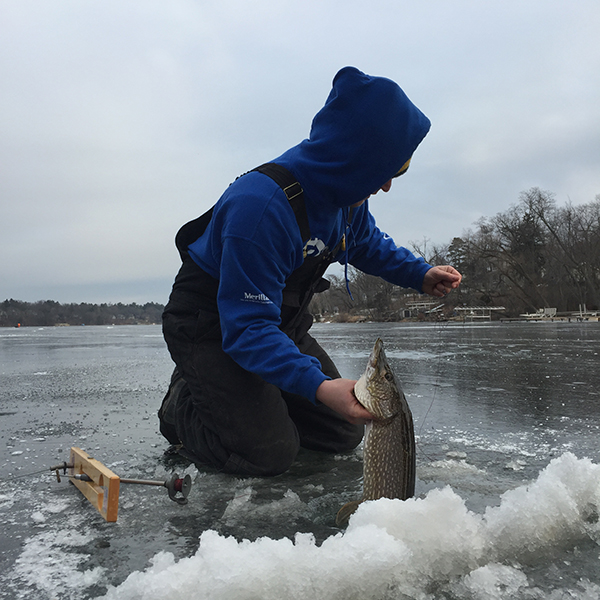 The 30-inch fish makes its appearance.
Micah and I joined Scott Heitman, Ty Kinziger, Dean and Chad Figuerua, and Dillon Raap hoping to score some pike and maybe a meal or two. I would be the official camera man, and the rest of the boys would take turns wrestling fish as the flags flew after an early morning push off from the public landing on the south end of the Moose.
Dillon is ready to declare victory.
The lake has a 61 foot maximum and your typical Wisconsin fish populations including pike, largemouth, pannies and some walleye waiting to entertain us. We could keep two pike with a 26-inch minimum, and set tip-ups over the southwest bay closest to the landing. Maybe a half-dozen other fishermen jigged over holes on the main part of Moose, or huddled in a lone shanty. The snowless conditions sent a young mother past us, sliding her young son on a metal folding chair clad in skates across the ice destined to test his balance on the big pond.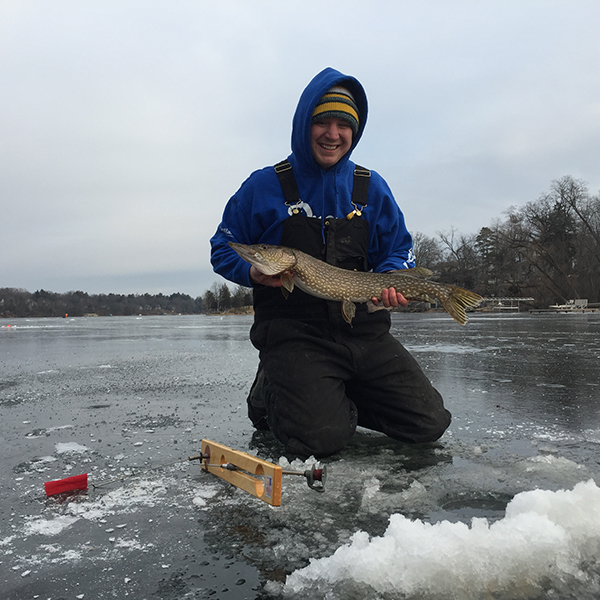 Ready for the skillet, the 30-inch pike is one of two breaking the 26-inch minimum and the only fish kept.
We did just okay. Five pike tripped the flags and fell to our team, with a few false alarms sending us running just the same. Creepers were a must. Two northerns proved to be hammer handles, another was shy of the 26 inch limit, and two surpassed the magic mark. Only Dillon Raap's 30 inch fatso was kept for the skillet. During the stand around waiting time, all sorts of topics were covered.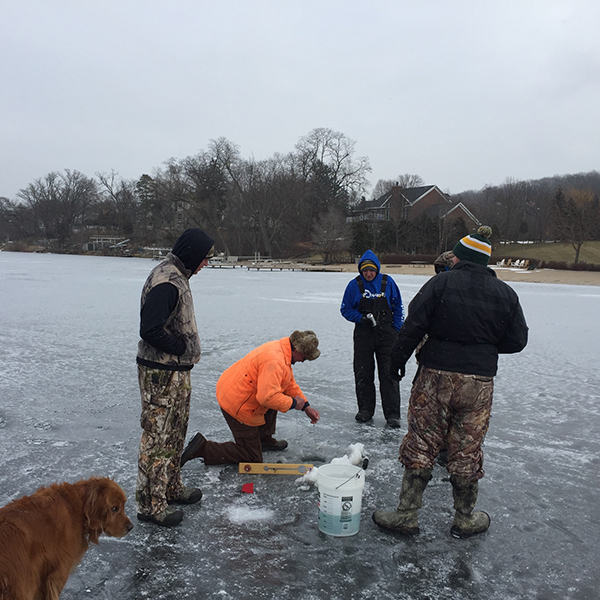 There was much more shooting the bull and much less catching of fish during this morning's 5-hour stalk for pike.
We decided, for instance, that it is a great marketing decision for the NFL to back those players refusing to stand for the National Anthem. Just like we decided there was 22 inches of snow on the ice on Moose Lake Sunday morning, and like we decided that Dillon's pike was really 44 inches.
On to a more pleasant topic. 8-year old Dylan Murray shot his first Robin Hood at Buck Rub Archery in Pewaukee this week, placing his arrow in the back of the first arrow he had already shot into the target. According to Dylan's dad, Louis, the young archer shoots a 2017 Diamond Infinity Edge Pro and has shot leagues at Whales Tales a few times. Dylan shoots two or three times weekly, depending on Dad's work schedule.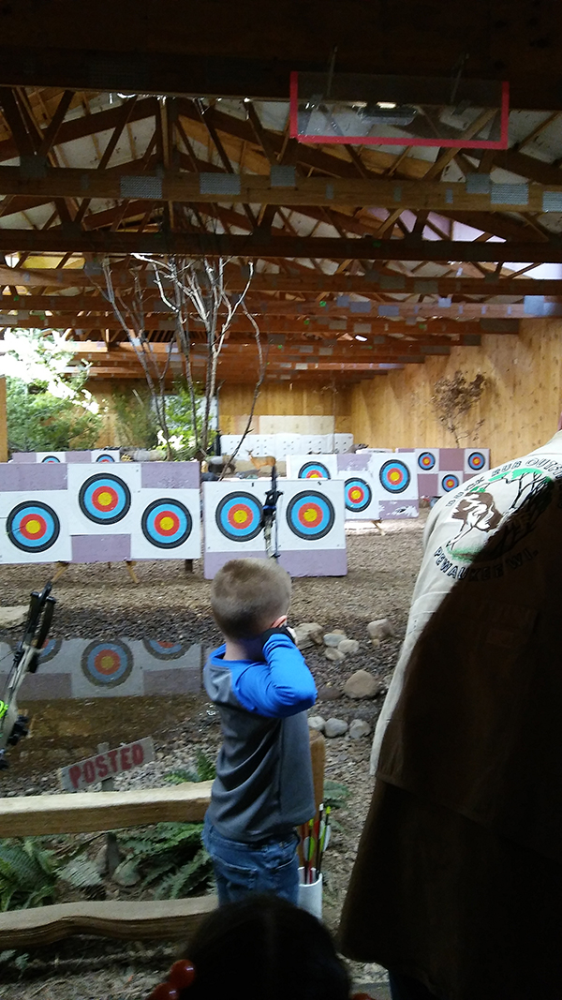 Dylan Murray takes aim at Buck Rub Archery in Waukesha County.
"But he wants nothing more than to hunt," Dad tells us. "He is a kid who definitely has a passion for shooting his bow and anything outdoors. He shoots guns and rides a Polaris Outlaw 90 4-wheeler as well. Anything outdoors, he's in and really into. The Robin Hood was something he was extremely excited about."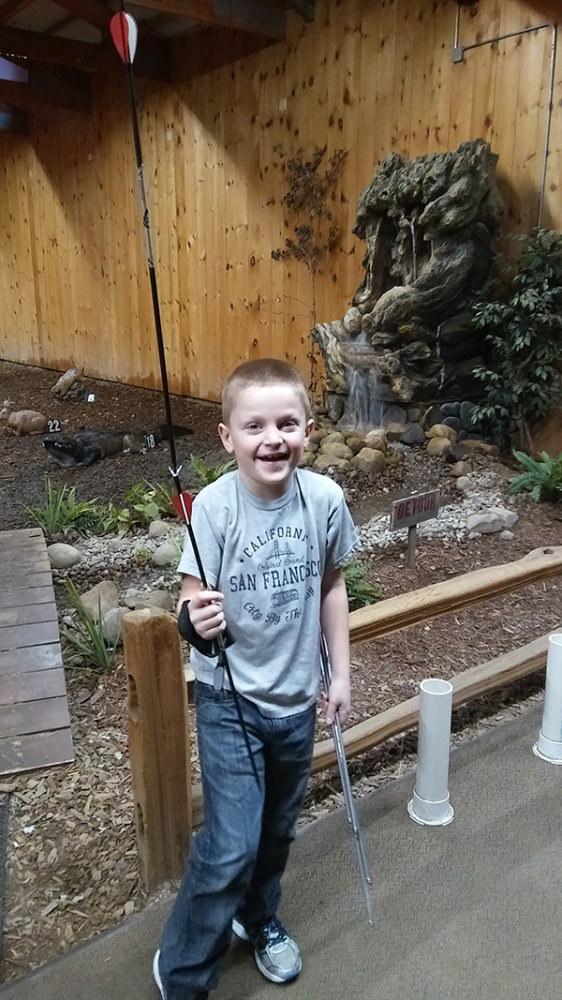 Dylan likes his first Robin Hood.
So do we. Here's to Dylan!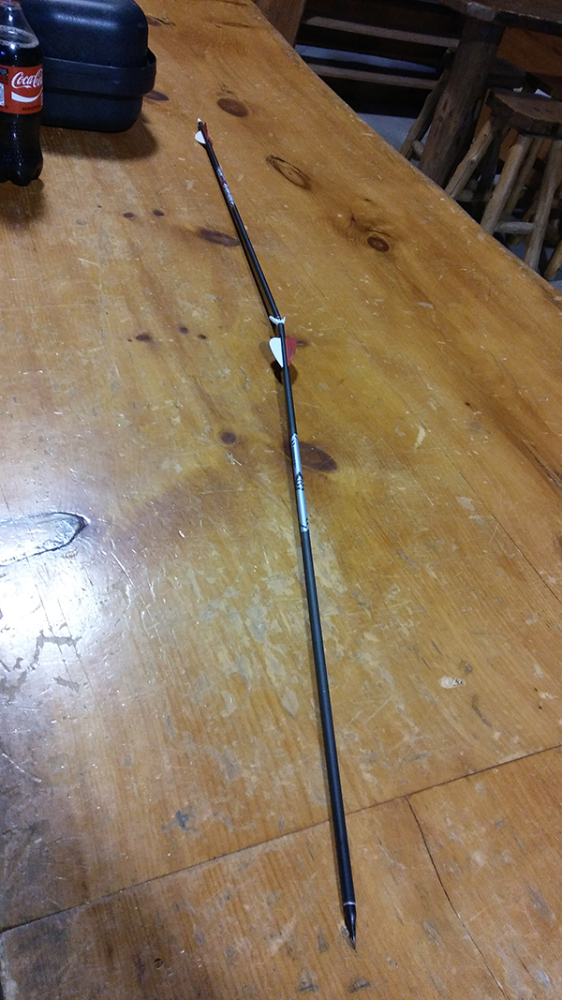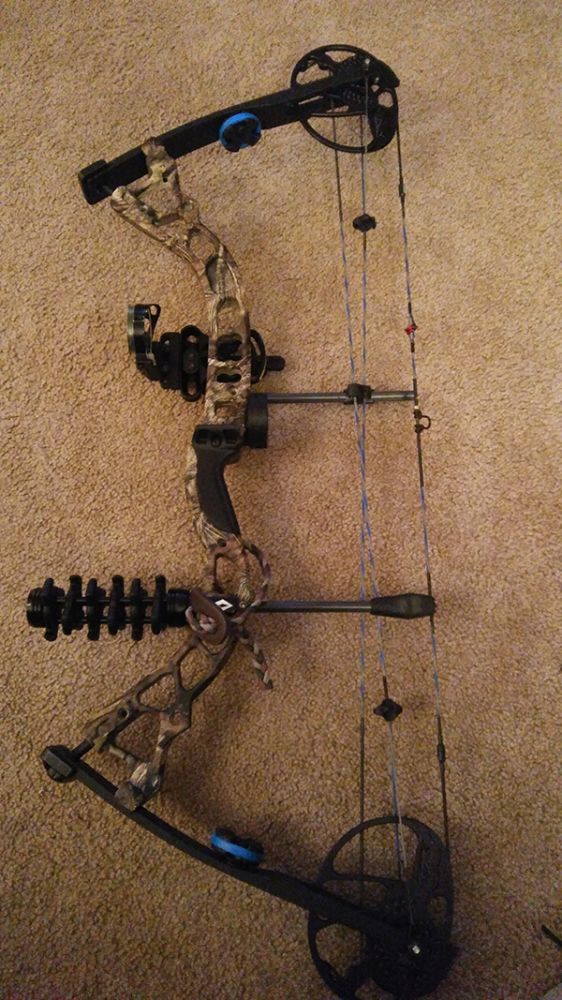 Thanks for connecting with On Wisconsin Outdoors. Shoot straight….like Dylan.
Dick Ellis