Memorial Day Calling
First and foremost, let's remember this weekend the veterans who died defending our freedom. It's the only reason we are able to pick and choose between fishing, golfing and anything else that calls us to play or work across America.
It's a strange cycle. Those who saw what was necessary to preserve freedom and did whatever it took, warn us again and again to hang on to it as it slips away with time. Those of us who by the luck of the draw and history weren't asked to do a thing except to preserve the freedoms handed to us with the vote, are the ones willing to give it all away. Think there's a message in there somewhere about who really knows best?
So let's talk fishing. I'm looking forward to congregating at the Vilas County cabin with family this weekend and get on the water. My nephews and great nephews have been honing up on their northern pike skills, but we'll hopefully be hitting the timing right and putting our slip bobbers with minnows right in front of shallow, spawning crappies.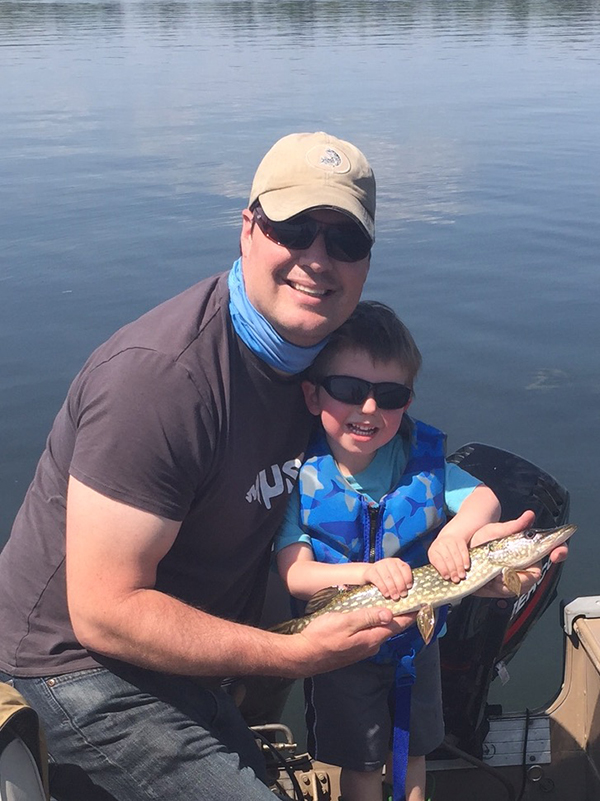 Luke and Tate Ellis warm up for Memorial Day weekend this week.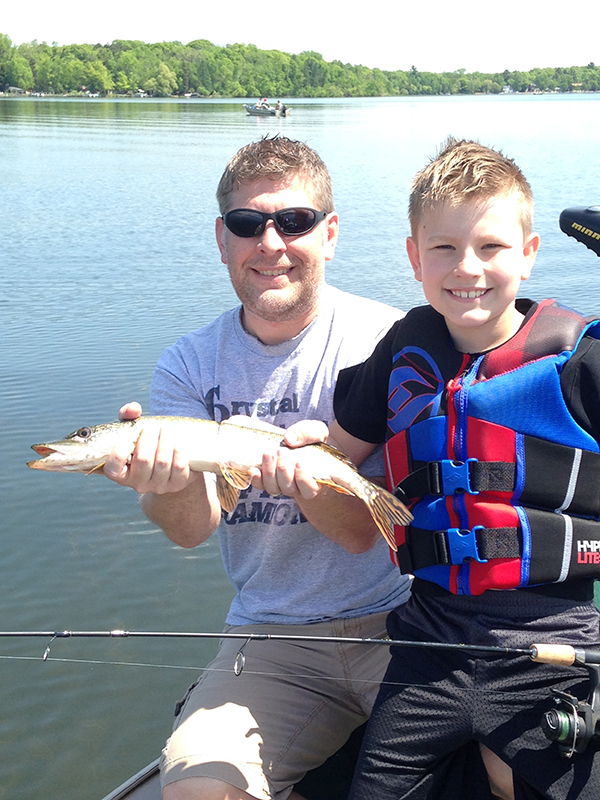 Matt and Sam Klick find the fightn' pike cooperative before heading to Vilas County.
Steve Ellis fishing Iron County forecasts good spawning crappie action in Wisconsin's northland, based on staging activity seen last weekend.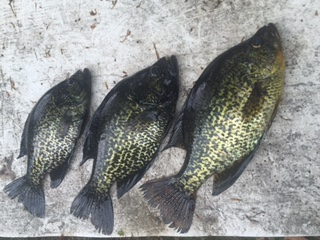 These 3 crappies taken by Steve Ellis last week in staging areas off spawning grounds is one indicator that anglers could hit it perfect over the Memorial Day weekend.
Minnesota friends also send this photo fishing over the Wisconsin border near Hudson in recent days with water temperatures between ideal spawning temperatures of 60 to 62.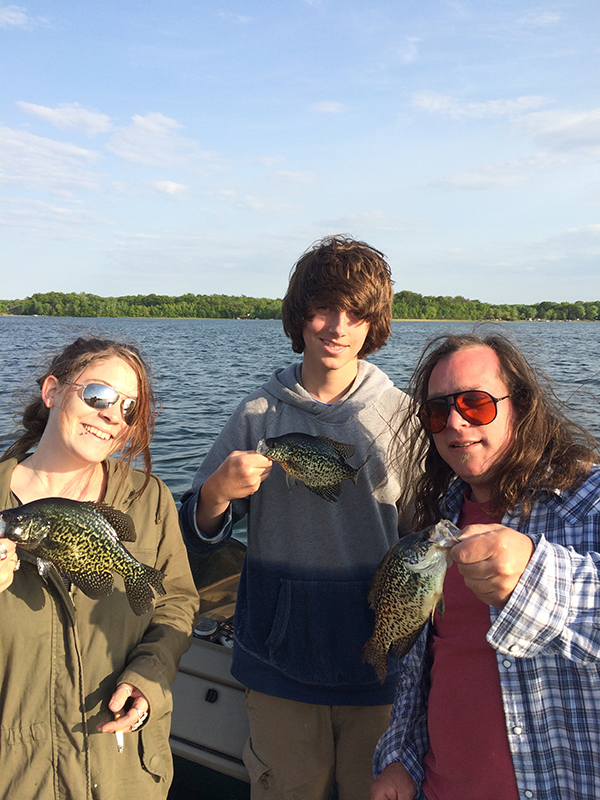 Elizabeth Danger, Reid Connell and Mathew Kendrick had consistent action with crappies between 8 and 12 inches despite high winds. The fish, they say, were definitely in the reeds in good numbers, allowing sight-fishing.
Let's talk golf. We all stink in this family.
Let's talk hunting. Real work producing On Wisconsin Outdoors kept me home Tuesday instead of where I hoped to be; Grant County taking one last crack at a gobbler. I did get out for three hours of hunting morel mushrooms with Lori. Last year we hit a couple jackpots and ate like kings. This year, although I have friends who did exceptionally well, we ended up with five shrooms total. We still ate like kings….just a little slower and with greater appreciation. Next year.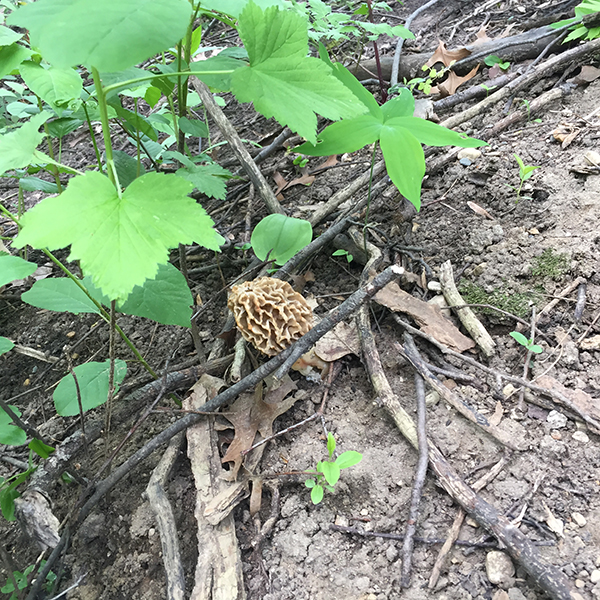 A single find with a morel is worth a photo and shouting from the roof tops.
You know what one nice thing about Kwik Trip is? Stop by any store on your way to your favorite Wisconsin long holiday get-a-way, and load up with everything you need, and your cabin-issue of On Wisconsin Outdoors.
Thanks for connecting with On Wisconsin Outdoors. Remember the fallen. Never let go. It's up to you. Shoot straight.
Dick Ellis