Hunting and Fishing…Wisconsin Style
Continuing to make hay when the sun shines on the September Wisconsin hunting and fishing seasons, I landed on the Embarrass River Friday with Guide Gordy Pagel to target smallies during a 6-hour float trip. Gordy is a great guide and things went smoothly as expected on this beautiful Wolf River tributary despite post-rain high water giving the fish more places to hide than usual.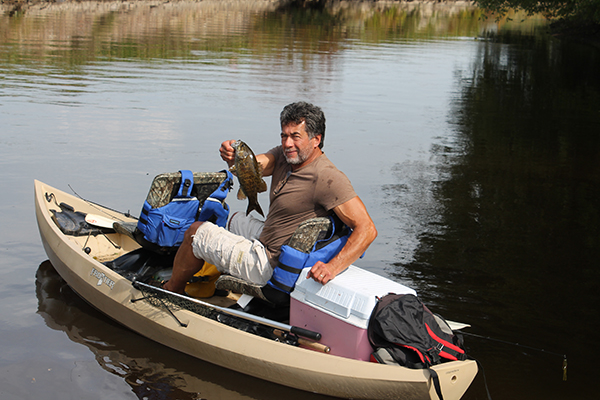 Gordy Pagel with a nice smallmouth that hammered his tube jig tossed to a grassy shoreline. "In the summer these shorelines were loaded with frogs and the smallmouth were packed in here waiting for them. We could catch 30 fish a day."
Really, the isolation of the float trip and the beauty of it all would have been enough. We never saw another angler and the log jams with the potential of holding walleyes or smallmouth bass were abundant on the many turns in the narrow river. We caught and released plenty of smallmouth despite conditions, and I brought home an 18-inch walleye that took my tube jig dropped to the depths (maybe four feet) between the branches of a fallen tree.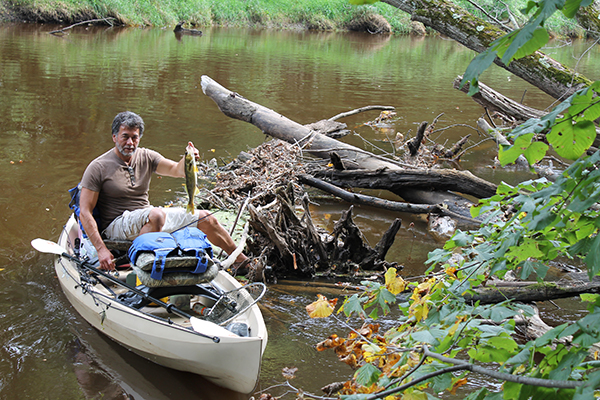 Walleyes are often the bonus fish on Gordy Pagel float trips targeting smallmouth bass on several rivers near New London.
Gordy though, was disappointed. He has seen plenty of smallies here to 20 inches, especially when river temperatures of summer keep the migrating smallies here in numbers. Now, they are moving back in numbers to the Wolf. Our largest bass was 16 inches.
Connect with Gordy Pagel's Guide Service at 920-841-2118, gpagel44@gmail.com , ARiverGuide.com and Facebook at ARiverguide.com.
Also check in with our bear hunting pages on this website to follow the progress of Wisconsin bear hunters and On Wisconsin Outdoors' bear experts, Northern Wisconsin Outfitters. We were at camp last week. When we last checked in 14 of 17 hunters in camp had filled tags and all had opportunities. That's right, 100 percent shot opportunity.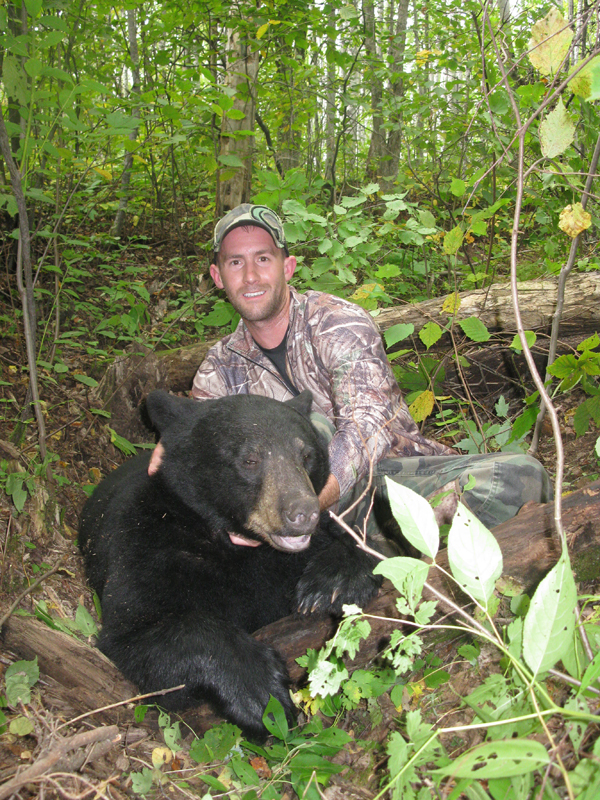 P.J. Cashman took this 300 pound plus bear during his first hour on stand hunting Bayfield County with Northern Wisconsin Outfitters. For stories and photos, connect with "Bear Hunting" on this website.
With our daughter, Taylor's white coat ceremony for Pharmacy School Friday and a wedding on Saturday, for the first time in I don't know how many years, I wasn't a part of the Vilas County cabin festivities welcoming the northern zone opening of the duck season. There was a lot more than ducks being chased though. So, let me introduce guest blogger, brother Steve Ellis, who was there.
Thanks for Connecting with On Wisconsin Outdoors. Shoot straight.
Dick Ellis
________________________________________________________________
Hunting, Fishing the North Country Does Not Disappoint
By Steve Ellis
It's become a tradition.
Each autumn, the world famous Jim Ellis invites family and friends to his cabin in Vilas County for a few days of hunting, fishing, and partying.
This year's event went into the books on September 25th, and, as they say, a good time was had by all.
Our success in the woods and on the water turned out to be a little better than normal.
Steve Ellis and Chris Hanthorn doubled on sturgeon caught and released during the hook and line season on the Flambeau River.
On Friday, Jim, Chris Hanthorn, and I hit the Flambeau River for sturgeon, and we caught two. Hook and line sturgeon fishing is really fun, and worth the effort. These fish are powerful fighters, and they JUMP! You should try this, if you can.
On this stretch of the river, Jim also caught a bonus 40 inch musky.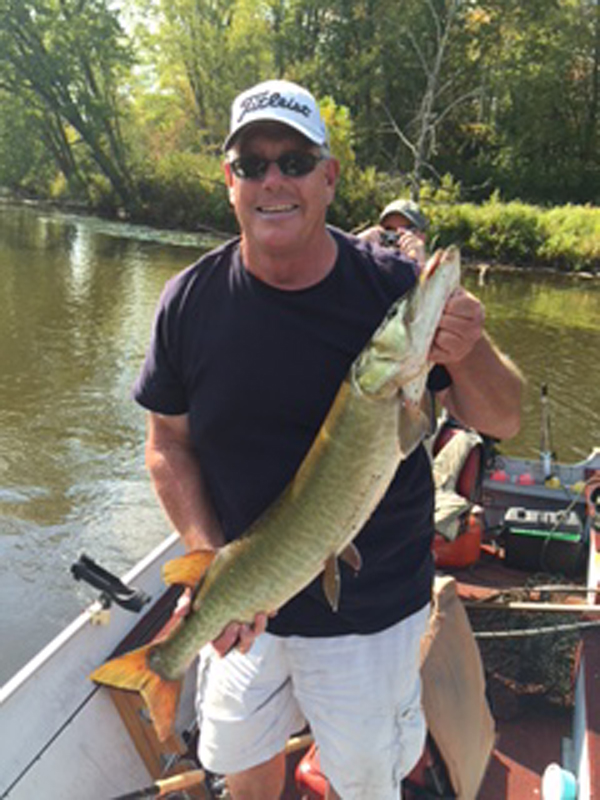 Jim Ellis prepares to release a 40-inch musky caught during a hook and line sturgeon assault on the Flambeau River.
Jim's son Luke got another nice musky fishing the Manitowish chain on Friday. He and his friend Brent Jackson fish incredibly hard, always coming in after dark.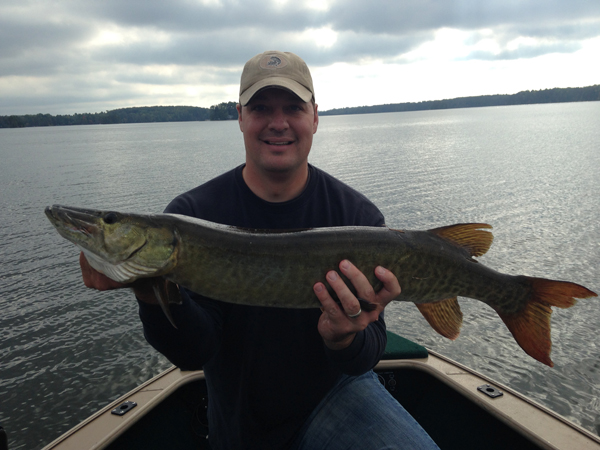 Luke Ellis continued his hot streak catching muskies in 2015 with the 35-inch fish caught and released.
My brother John Ellis and I took five quality ducks on Saturday morning, the Wisconsin waterfowl opener. They say the duck population is better than it's been in years, and that's the way it looked from our perspective.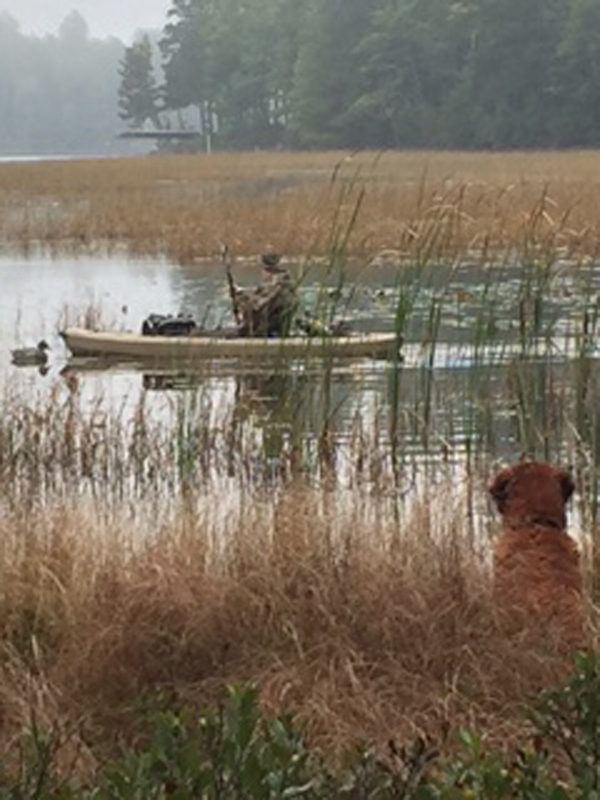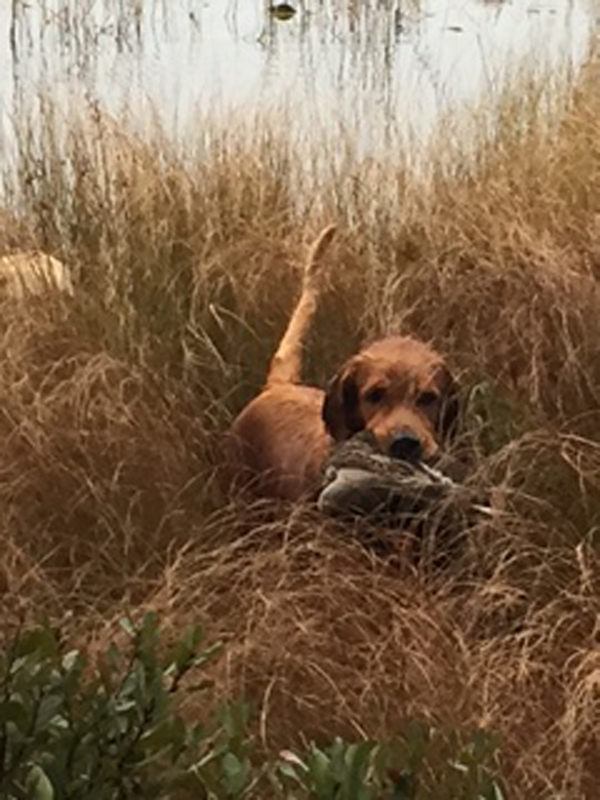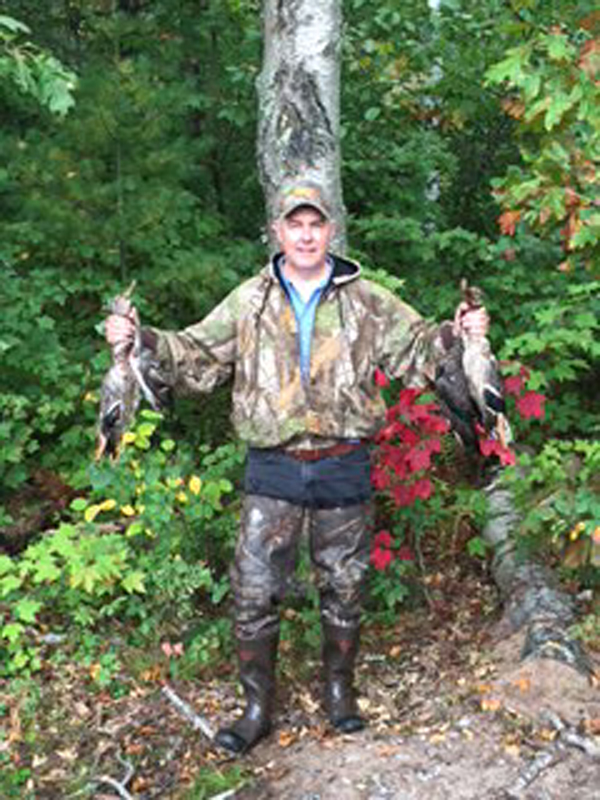 With dogs Micah and Dylan doing the bull work, Steve and John Ellis took wood ducks, mallards and a lone black duck during the opener in the northern zone Saturday.
On Saturday afternoon, we took a long hike in the secret grouse woods, and John got one. Our excellent dogs flushed a good number of birds, but the foliage is still thick, and good shots are hard to come by. As the leaves fall, I think we are in for a good grouse year.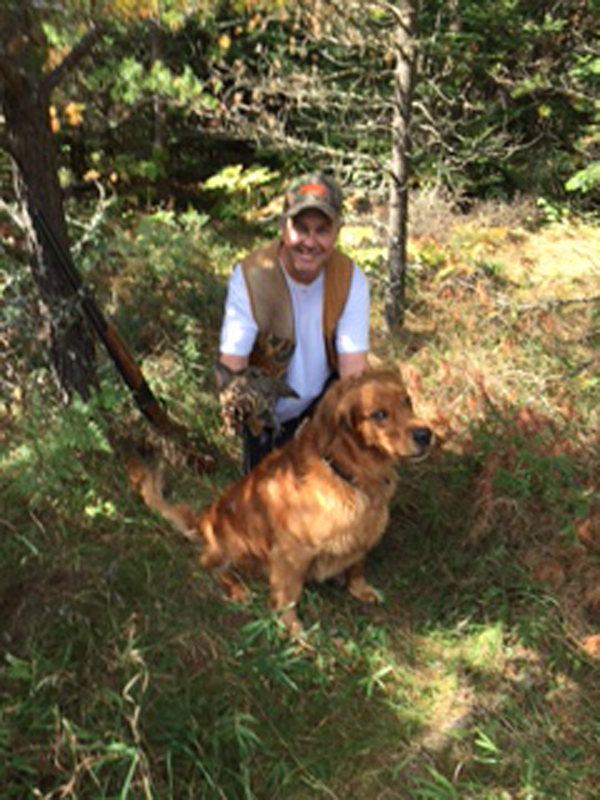 Thick cover led to only one grouse down but many grouse flushed by tenacious lab Dylan and Golden Retriever Micah.
The trip culminated with Jim making his traditional gigantic meatloaf on Saturday night and we feasted while we watched the Badgers play Hawaii.
He calls this creation a "Salute to meat", and it is a work of art. A great meal, a few adult beverages, and a football game make for a worthy finish to a fun weekend.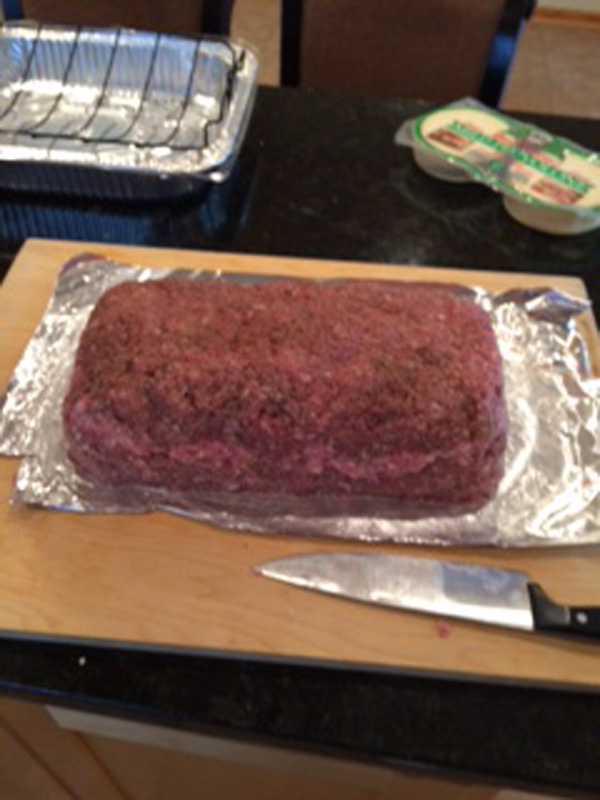 Jim Ellis's salute to meat meatloaf includes ground beef, pork sausage, ham, pepperoni, cheese and secret ingredients. It's brought in under armed guard annually to feed the large hunting camp, and ultimately, can cause some plumbing problems.
Take care....
Steve