Family Time-Wisconsin Fishing Season
Just received word from my brother, John Ellis that the annual spring struggle coaxing the water up the sand point well to our small cabin on the Manitowish Chain ended in victory this morning. That's not always a given. Cold water is flowing from the garage 100 feet to the lakeside cabin, the water heater is on a slow burn, and another year of hunting and fishing is about to be baptized.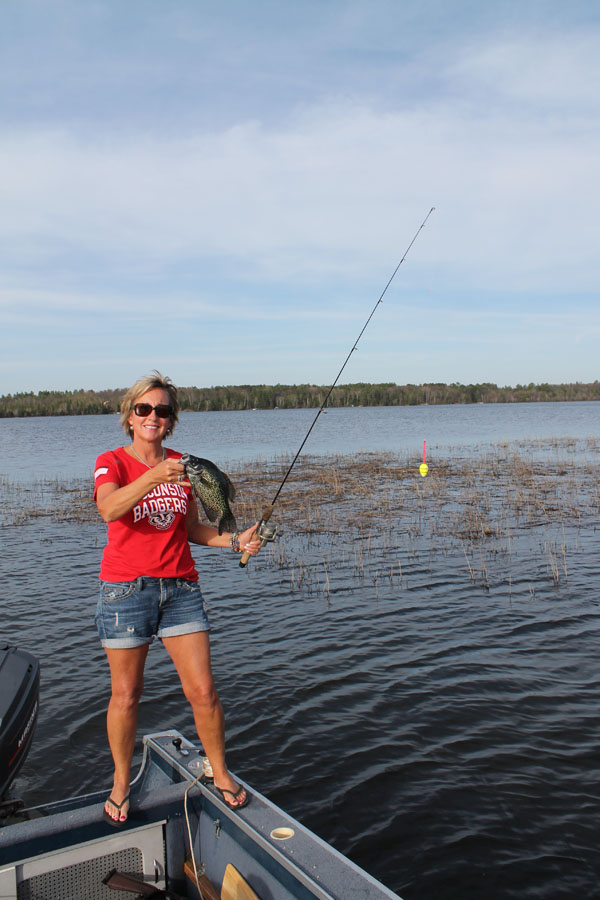 Lori Ellis takes a crappie on the Manitowish Chain.
With the work done, I can safely head up to Vilas and the Boulder Junction ready to put my feet up, and usher in the 2016 Wisconsin fishing season. Actually, I'm waiting for Lori to finish off another week of teaching first graders and we will be on the way to the place that she too loves more than any other on earth. There will be the yard to rake after another northern Wisconsin winter, downed branches to burn, a pier to put in, a boat motor to swear at, not to mention Lori's inside work of total spring cleaning.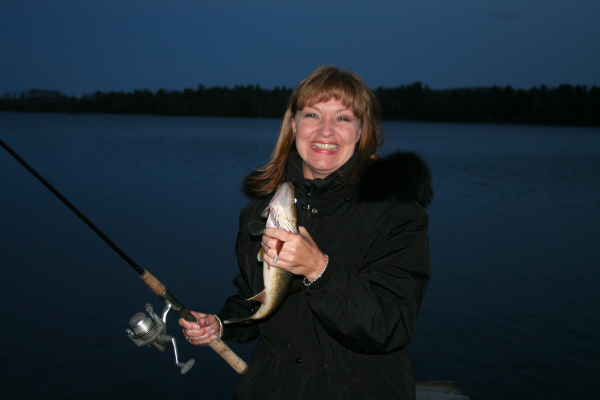 Colleen Ellis takes a walleye.
I can picture my wife already, sitting on the bench of the pier welcoming each day, the hot coffee steaming in the early morning air. And then there is the fishing.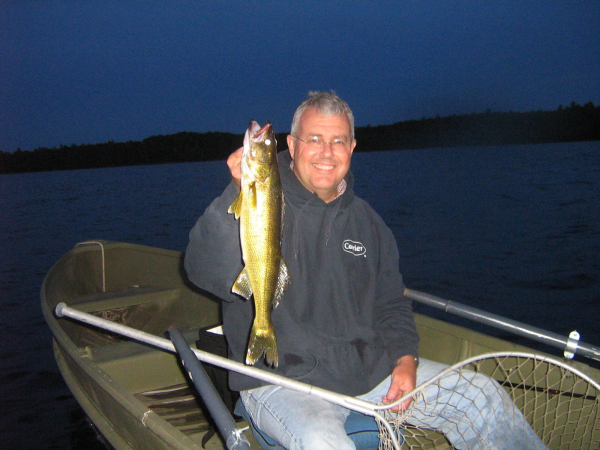 John Ellis shows a walleye taken while rowtrolling just before release.
We are the nephews of Bob Ellis, the row trolling angler and member of the National Freshwater Fishing Hall of Fame in Hayward (that's right, fishing talent skips generations). These three cabins also owned by my siblings and their spouses, were built by Bob as a young man on property he bought in 1951. We have been coming up to this paradise with Bob since we were probably 6 years old; to ice fish in the flickering shadows of huge shore bonfires. To chase muskies with the master.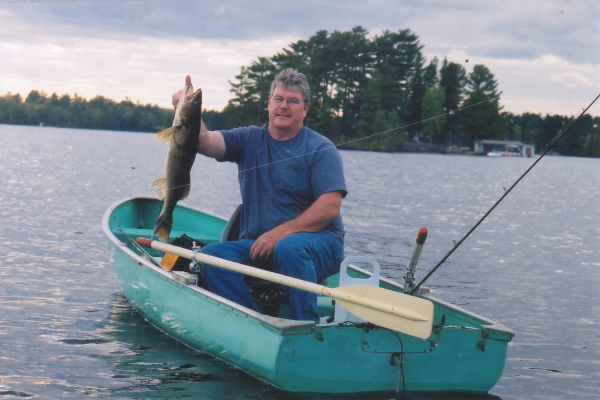 Jim Ellis takes time for a photo before sending another walleye back home.
Bob Ellis will be remembered again this weekend by family who miss him, but later this summer by row trollers in mass who admired him, and find peace on the water and success in his methods. The Bob Ellis Rowtrolling Classic, (no entry fee-no prize money) will be held Saturday, July 16. For more information, connect with www.row-troller.com or call 608-220-0989.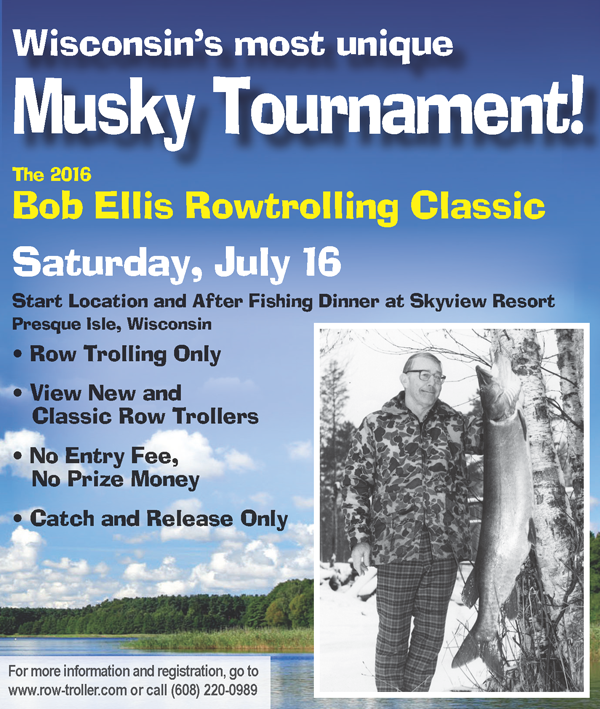 Later, John Ellis will be heading further north to fish the Gile with Steve Ellis from Steve and Sandy's cabin in Iron County.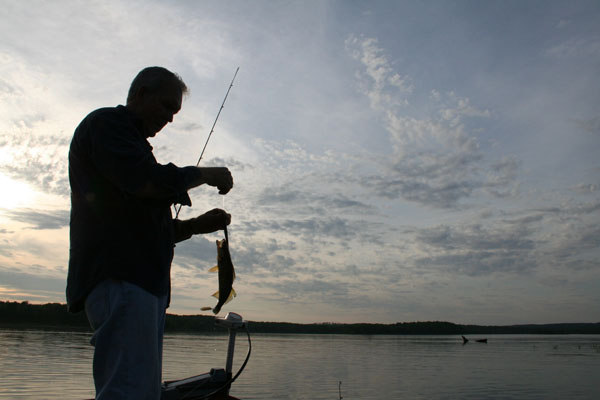 Steve Ellis unhooks an Iron County walleye.
Jim Ellis will fish with Colleen on the Manitowish, and I will do the same with Lori. We may chase crappies, and we will continue the tradition of row trolling and targeting big walleyes, especially when the sun sets and the lake becomes virtually ours in the darkness.
Wherever you are this Saturday, if you are one of the million men and women on the 15,000 lakes of Wisconsin, may your slip bobbers slide often.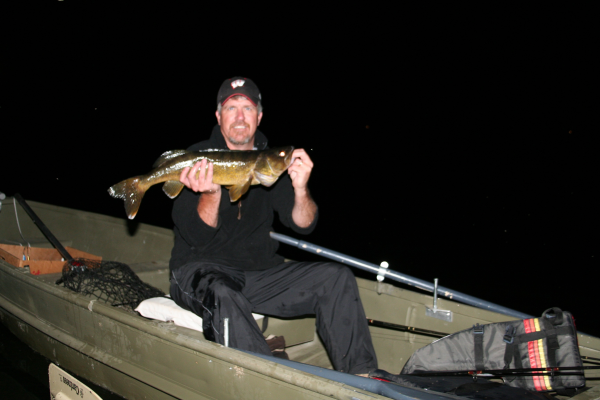 Dick Ellis prepares to release a walleye taken in the darkness row trolling.
Thanks for connecting with On Wisconsin Outdoors. Shoot straight.
Dick Ellis