Early Thoughts on 2016 Hunting?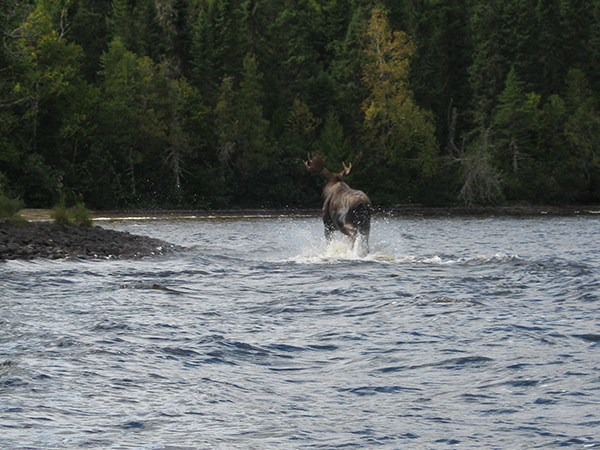 Two long-time friends that you often read about in On Wisconsin Outdoors, Mike Hart and Scott Heitman, are fired up with the knowledge that they will be bear hunting this fall after long waits for their Wisconsin harvest permits. Hart is writing a diary for us as he prepares to hunt as a rookie bear hunter with expert bear guide and OWO writer Mike Foss in Bayfield County. Foss is heavy into baiting and preparing for the September crew who will invade his Washburn camp in September. Heitman will be baiting himself, with a little help from his friends, in Marinette County.
About that long wait; Wisconsin bear hunters can hunt bear in Canada every year and enjoy some great fishing too while waiting for their Wisconsin tags. Through some outfitters, like Sturgeon Lake Lodge in Ontario, which is often visited by OWO writer Dick Henske, (in fact right now he's fishing Canada) moose tags are also available. At this writing, Sturgeon Lake Lodge manager Margaret Chambers informs OWO that one cow tag is still available for two hunters, and five bear tags remain. Margaret also sends the photos of the moose above and the bear below.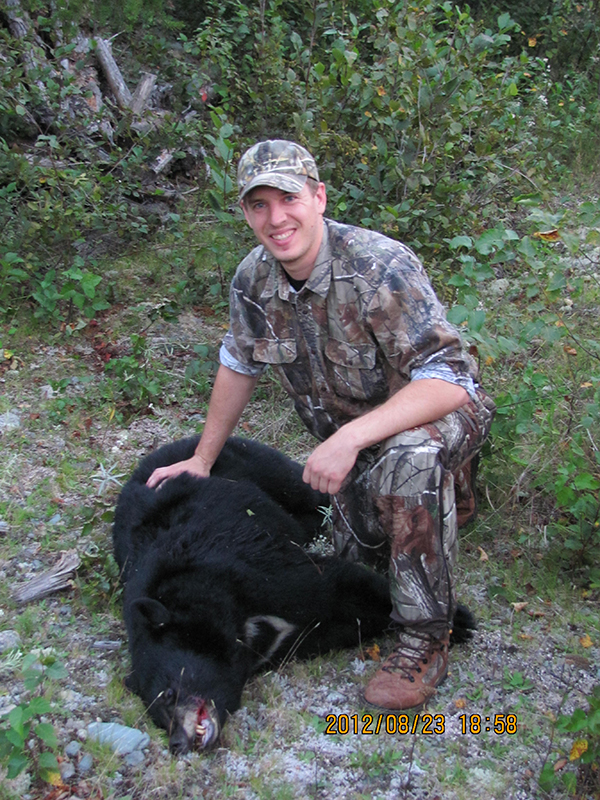 Last year, you may remember, that three generations of Wisconsin "Henske Hunters"; Dick, Steve, and Brendan, tagged two bears and narrowly missed a third when no sure kill shot presented itself. Connect with Sturgeon Lake Lodge website posted on our homepage for package prices and details on all that is included with your trip to Ontario. I can tell you that Henske will be returning in 2016, he claims, solely to enjoy the bear hunt and exceptional fishing. But we have a strong suspicion from his ongoing rhetoric that the biggest pull back to Sturgeon Lake Lodge just might be Margaret's cooking.
My good brother-in-law, Steve Henske, introduced us last week to the newest hunting member of the family, Maya, a beautiful golden retriever already boasting a field attitude passed down through her own heritage. Read all about Maya through the writings of Steve in OWO as they get to know each other in the months and years ahead. Photos below by another good brother-in-law, John Kubiak.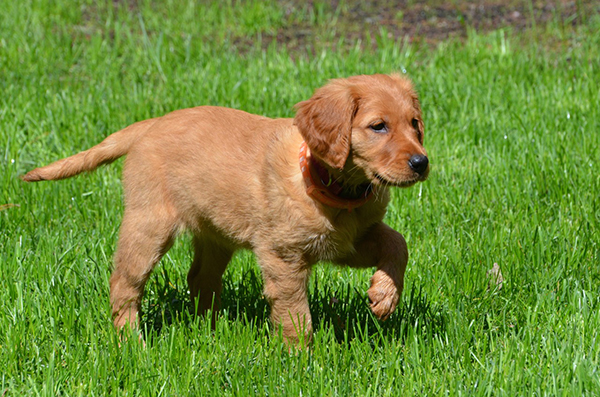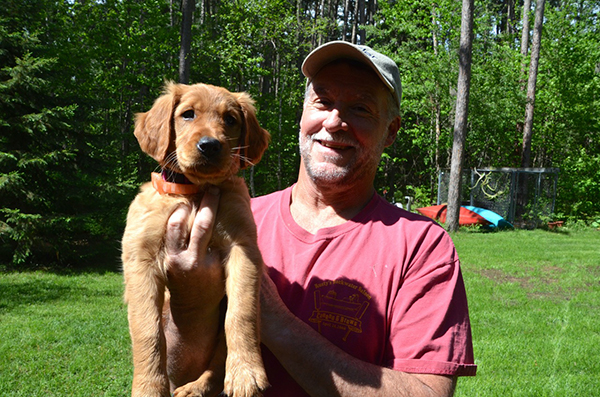 After eight years of not filling a deer tag in Vilas County, the Ellis camp has had enough. Things have improved in the northland over the last several years with bans on antlerless hunting and now baiting and feeding. But for now, not only is hunting deer a deep part of our family heritage, but simply seeing deer and then properly butchering them ourselves is missed. As much as anything, with the exception of bow kills from southern Wisconsin, I miss venison in the freezer and on the grill. Steve Ellis, John Ellis, and I will be traveling to Craig, Colorado in late October to hunt mule deer and elk. Stand by for every detail as we prepare for the hunt and then hunt.
It's obvious from our restocking efforts with the May-June issue of On Wisconsin Outdoors including almost every Kwik Trip store in southeast Wisconsin that we venture into, that you know where to find our papers. We are now up to printing 70,000 papers per issue and will be distributing 100,000 per issue by January-February, 2017. Thank you for reading OWO, and for connecting with this website.
Thank you for Connecting with On Wisconsin Outdoors. Shoot straight.
Dick Ellis