DeerFest, Special Needs Picnic Just Ahead
DeerFest, the nation's largest all deer festival, returns to Washington County Fair Park in West Bend July 31 to August 2. Check out all the details at www.deerfest.com, and on the flyers below. Kwik Trip is the DeerFest Bag sponsor this year. Bags will be distributed to the first 10,000 DeerFest attendees as they enter the event.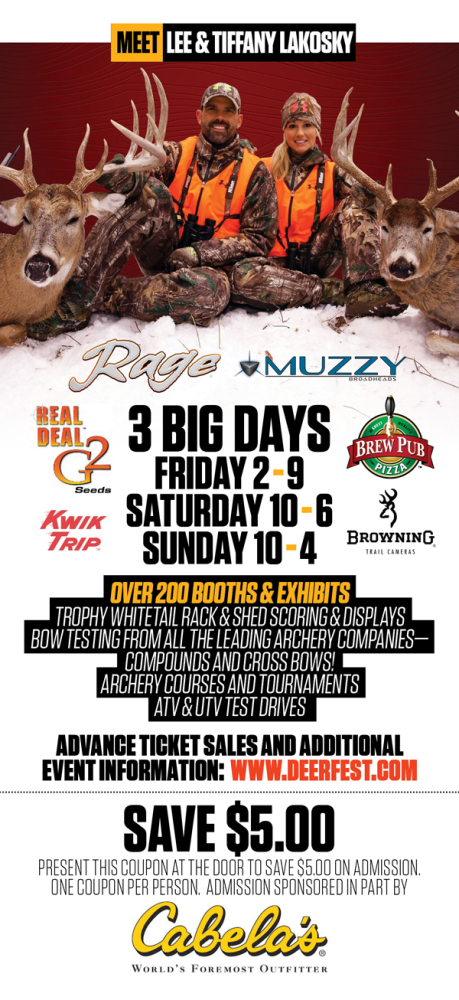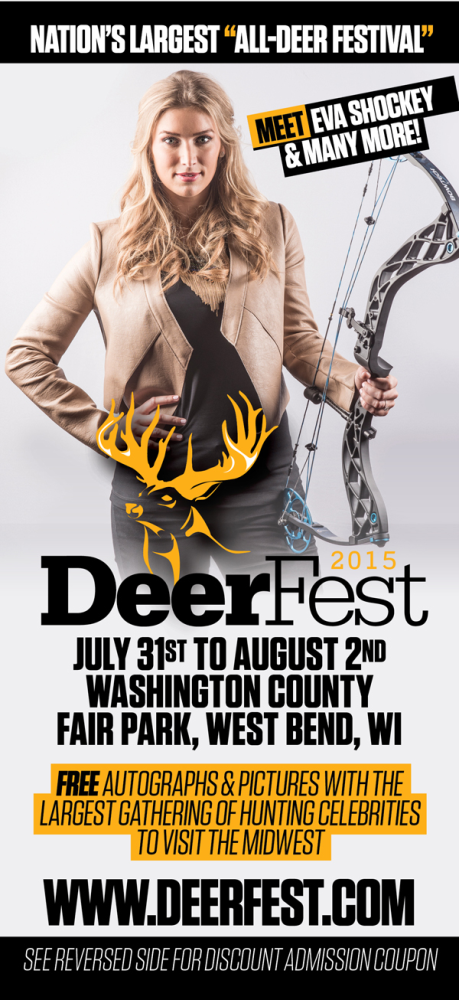 The New Berlin Gobblin' Longbeards and the Lakeview Rod & Gun Club will host a Wheelin' Sportsmen Special Needs Picnic Sunday, August 2, at 11:00 AM to 3:00 PM at the Lakeview Rod & Gun Club on Big Muskego Lake. This event is for people with disabilities and offers trap shooting, fishing, pontoon boat rides, an animal petting area, along with a picnic with music and games. Shotguns and ammo will be provided for trap shooting if needed. For more information and to register, contact Jim Lutzen at 262-786-4793 or Dale Lutzen at 262-786-6834 or dlutzen001@wi.rr.com.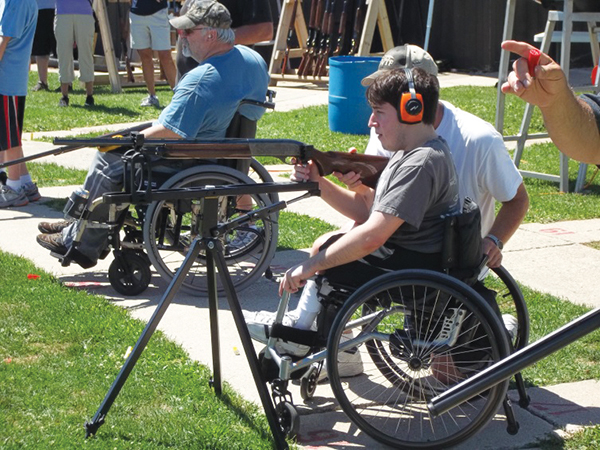 Remember the bad luck we had targeting walleyes last week on Winnebago? Jim Olsson returned to the big lake this week and found the same lack of cooperation. So, he shifted battle grounds a bit into the Wolf River and found the fish in a hungrier mood, with numerous walleyes taken up to 23 inches. Jim holds two of the fish below.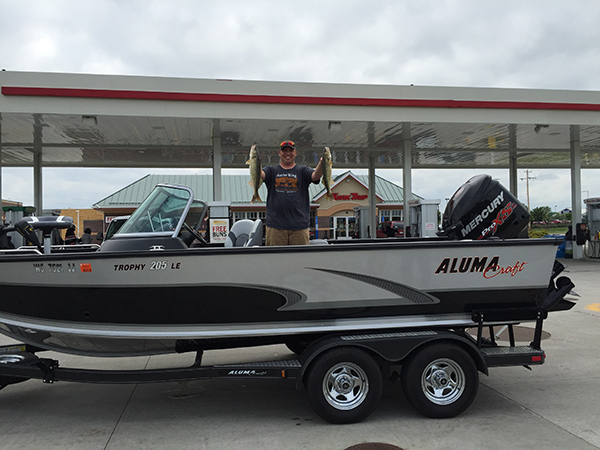 Check out two of the photos submitted by OWO columnist and book author John Luthens beginning and ending his fishing days at the Bridge Street Dam in Grafton. To read John's story or to order his book, connect with this website at Inland fishing. While you're there, check out the fishing reports and photos submitted by guides and tourism agencies from throughout Wisconsin.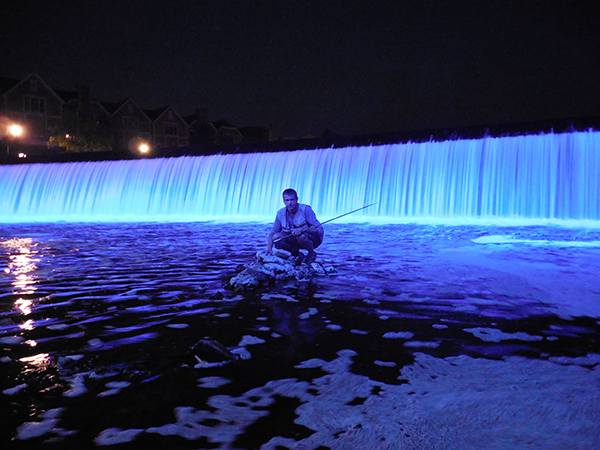 I am in Vilas County ready to participate in the Bob Ellis Row Trolling Classic honoring my late, great uncle. The no-money tourney begins at Skyview Lodge in Presque Isle and ends at the same fine restaurant for dinner, awards, and one great time. For more information and registration, go to www.row-troller.com or call 608-220-0989.
A copy of the July-August issue of On Wisconsin Outdoors with your name on it is waiting for you at any of 265 Kwik Trip stores or 117 O'Reilly Auto Parts stores. Or read every article online right now on this website homepage. Thanks for remembering our great advertisers who bring you each issue of OWO at no cost.
Thanks too for connecting with On Wisconsin Outdoors. Freedom is everything. Shoot straight.
Dick Ellis