A goodbye to Steve Sankey
Life-long friend Mark Sankey and his brother Bill are saying goodbye on this Friday night to their brother Steve. Consider this Blog a simple salute to good memories made with Steve, but maybe even more so a salute with respect to the men left behind who took such good care of their special needs big brother.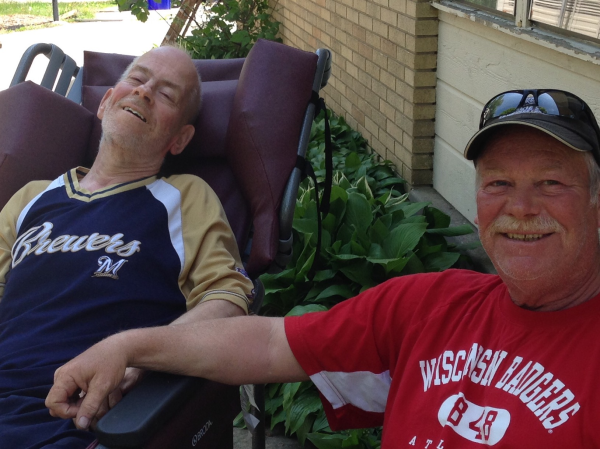 Steve Sankey and brother, Mark take in another day.
I know from talking to Mark on the phone this week that this goodbye is hard. I have a recently burned image in my mind of my friend pushing Steve around the New Berlin City Park in his wheelchair enjoying the 4th of July. Those of us from the class of 1976 at New Berlin West all have memories of Steve at school. Lots of people kept an eye on Steve when Mark couldn't be around.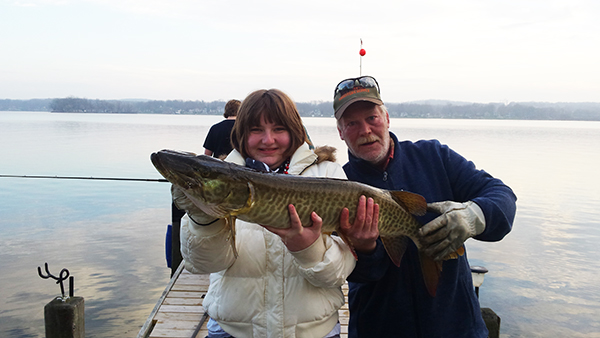 Mark Sankey leads his niece, Hannah Sankey, to her first musky on Pewaukee Lake.
These days, Mark spends his free time on Pewaukee Lake chasing muskies. He's good at it too. I join him when I can and shut off the bite. We talk about glory days and question how two cornerbacks could get so fat and so slow so fast after high school. Along with many of the class of 76 tonight after services, we will eat too much fish (the answer?). And we will also tip a glass to Steve…and two good brothers.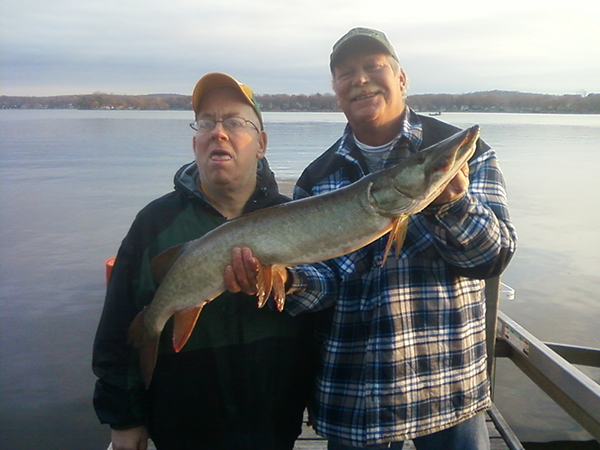 Steve Sankey catches and releases a Pewaukee Lake musky....with a little help from Mark
Goodbye Steve. We'll see you again.
Thanks for connecting with On Wisconsin Outdoors. Shoot straight.
Dick Ellis