A Kisting Fix
Cutline:
Across the seasons, from the Mississippi to Winnebago in Wisconsin and south to the Florida Keys, Steve Kisting of West Bend catches fish. In order, Florida Keys Snook, Redfish and Tarpon, and Wisconsin perch and walleyes taken on both the hardwater and open water.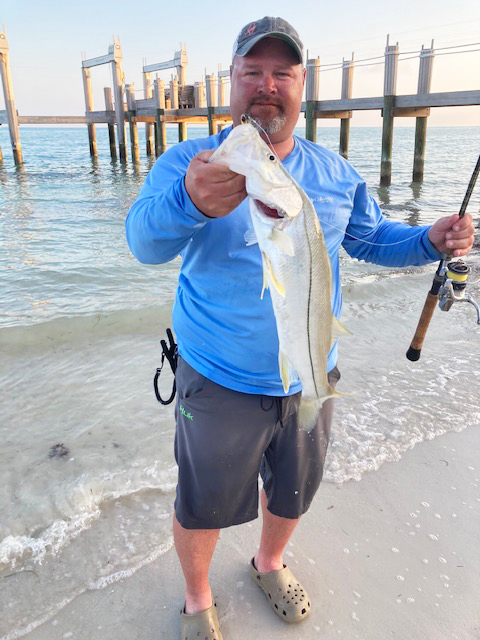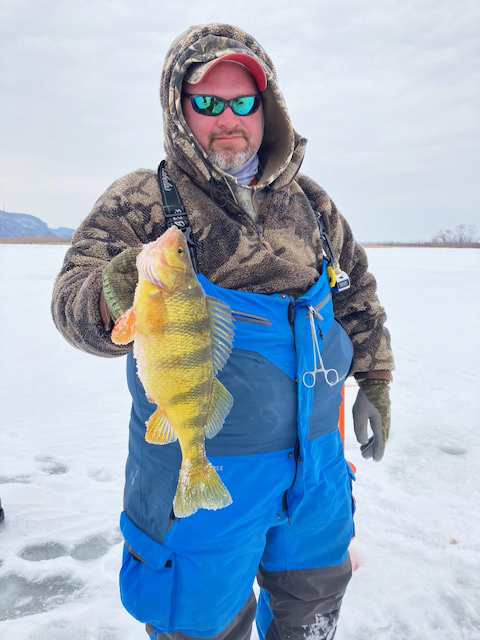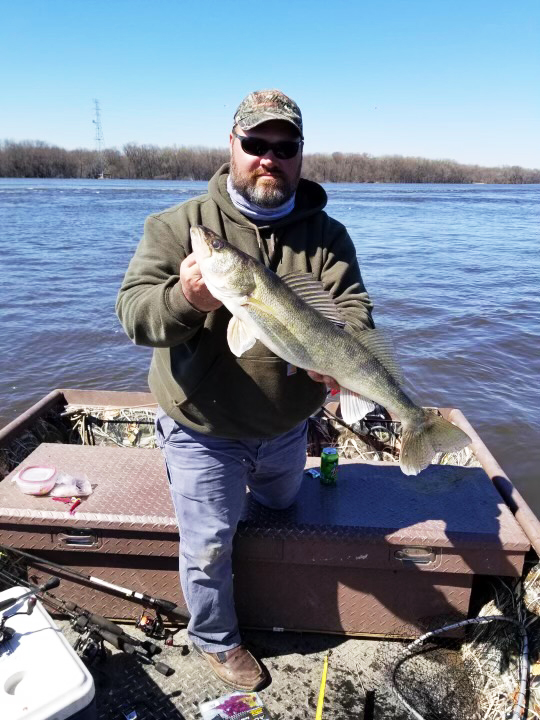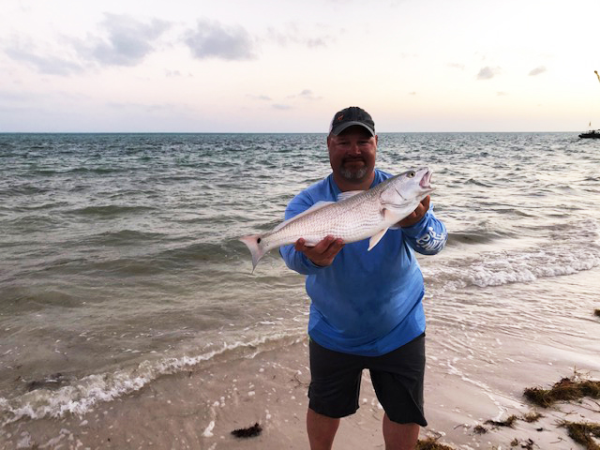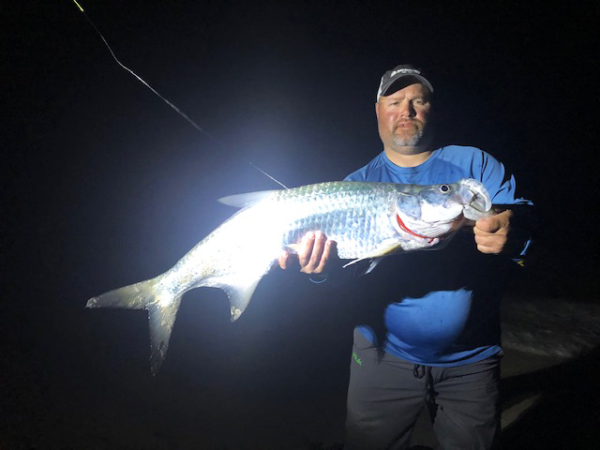 Climbing the ladder of angling success
Dick Ellis
We all know an angler who will fit the definition of "Fishing addict". Wisconsin is full of them. A fishing addict can't get enough. He needs the fix that comes with the strike, from line screaming off the reel…and most of all the battle anytime, anywhere, for anything.
There's really no cure for the affliction. He was probably born with it. It comes with psychosis; if he hasn't caught a fish yet on this day, it's only because it's about to come on the next pitch of a crawler or crankbait. The stories and size of the fish might grow compared to what really landed in the net or creel.
But we don't think Steve Kisting needs to exaggerate to make this short story better. Kisting, it's safe to say, has taken his addiction to a new level. The West Bend-based carpenter and contractor fishes the walleye circuit on the Winnebago system, as one example, in his home state, or wanders northwest to his cabin on the Mississippi River. There are perch up there, he knows, measuring in at 15 inches, and he knows how to get them.
But Wisconsin can't entirely fix his fix either. So annually, for two weeks, Kisting drifts south in spring to the Florida Keys, and finds what he can't find in the Badger State; bigger fish, stronger fish, more fish, different species of fish, and all willing more often than not, to give Steve a totally different kind of a ride on the end of a rod than he could ever find anchored on a Wisconsin backwater And here is where the real nutso-ness comes out in our Wisconsin neighbor when fishing southern waters. In fact this is when he earns the title of "Genuine Fishing Nut."
You can't really fit one of Kisting's most valuable pieces of equipment in a tackle box. Nonetheless he hauls the step ladder out with him three-quarter miles on the flats off of Veteran's Memorial Park in Marathon Key where he walks out to find the best fishing. There are sharks out there, lots of sharks of all sizes and species, including the aggressive bull shark up to 7-feet long that will come right to his lofty perch and give it a bump.
"I fish for bonefish way out on the flats," he said. "I started 10 or 12 years ago and I was always going with a guide in a boat. When I started fishing on my own, I started using a ladder to sight-fish instead of just casting I can really see what I'm casting to. It gives me a sense of security too. Bonefish is the target. I'm up in the air. There are also 5 to 6 foot lemon sharks out there hot-to-trot for the bonefish too. If I can see lemon sharks, that means there are also probably bonefish. I don't want to be casting to a bonnet head (shark) which also looks like a mini hammerhead."
To target bonefish, Kisting will use a pink jig dressed with a live shrimp or a quarter-ounce DOA jig and Terror Eyz jerkbait. In addition to the powerful bonefish, he tangles with tarpon, jacks, snook and redfish.
"I've spent two weeks a year for the last 16 years down there," Kisting said. "My father-in-law has a condo. An 18-inch bonefish will rip 65 or 75 yards of line off the reel like nothing…in 15 seconds," The people of Wisconsin can't imagine the power of these fish until they've done it. I would have moved to the Keys in a heartbeat if I knew I could make a living down there."
In the meantime, the rest of us will live vicariously through the stories of Steve Kisting. When it comes to actually fishing among the sharks on a ladder almost a mile out on the ocean…well…
Bring on the Wisconsin perch.