A Bird in the Hand…
A bird in the hand makes for one fine Christmas story, or maybe just one fine Jalapeno popper. Depending on the bird.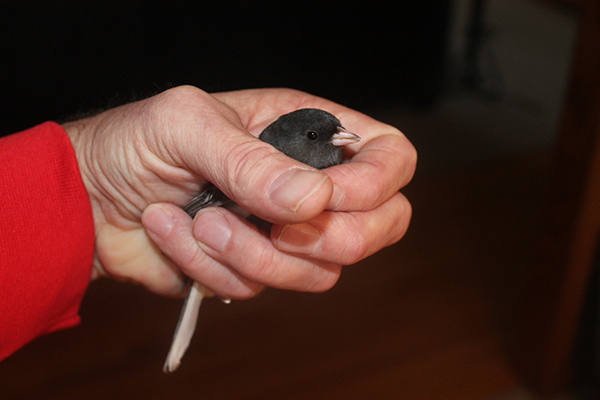 Larry recovers in the writer's hand.
Consider this another contradiction from the world of the outdoors. I'm one, and I think you may well be one too, based on discussions with my friends, who stops the lawn mower in August to move a frog out of the path of the blades just before another shooting session with the bow in the hope of taking out the vitals on a big buck in September.
December 20, I had just finished making a reservation at Wern Valley in Waukesha planning the release of six pheasants for Friday. It's an annual Christmas present for my 82-year old father-in-law. Dick Henske will be down in southeast Wisconsin with my mother-in-law for Christmas, pulling himself and his tenacious English setter, Lucy out of the grouse forests near Manitowish Waters to visit his family, and hunt pheasants with me and Micah.
It's not too much of a change, with the exception of the look of the birds. He hunts grouse daily. There are theories on the reasons for the Wisconsin grouse population cycle. From Canadian birds of prey migrating south in search of food in correlation with the cyclical decline of the hare population in their native homeland, to weather fluctuations. I too have a reason for the cycle; it's Dick Henske and Lucy. They don't miss many flushes, and they don't miss many shots. Call them the grouse population denters.
So, I hung up the phone Wednesday with Wern Valley, and promptly heard a small bird smack hard into my office window. We all know the sound made by a glancing blow compared to a full speed, "ouch that hurt" collision. So I wasn't surprised to find old Larry knocked out cold on my porch. No blood out of the beak though, so I brought him in, blew some warm air on him that I figured would kill a horse but after about two minutes of code blue emergency attention he wakes up.
"Hi Lar," I say my face pressed close. "And you thought that window was a nightmare. How's my breath?"
"Hi Dick," he says (Not really).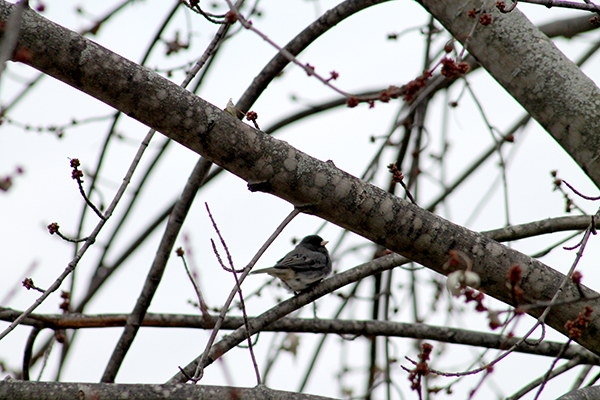 Larry is good to go again in a maple after 30 minutes of rest and relaxation.
So after a photo of a bird in the hand, out we go again and I grab one of Micah's ripped up dry-off-after-the-muddy-field-adventure towels from the cupboard, wrap it in a bundle on the concrete, set Larry boy down in the middle of it, take another photo, and go back to work. It takes Lawrence a good 20 minutes to recover with another bird of the same feather clamoring all around him and apparently… on my honor…concerned…until off Larry flitters to the maple tree near my office window.
Now I'm wondering…but only briefly….could I make that shot with my BB gun….not really.
That's the end of the Christmas story, On Wisconsin Outdoors style with the exception of my hoping that I'm on with my scattergun this Friday, and I'm eating Lori's famous pheasant poppers Saturday; a jalapeno pepper smothered in cream cheese and marinated pheasant breast strips and wrapped in bacon.
Now, is that a contradiction?
I didn't think so.
I am also hoping one more thing. A healthy 2018 to you and your families, smothered in growing freedoms and other blessings from God. Merry Christmas.
Thanks for connecting with On Wisconsin Outdoors. Shoot straight.
Dick Ellis