Outdoors and adventure sports film festival to be held in Eau Claire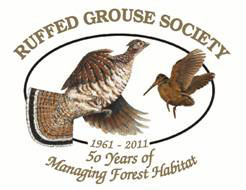 451 McCormick Road, Coraopolis, PA 15108
412-262-4044
www.ruffedgrousesociety.org
September 17, 2012

The Ruffed Grouse Society (RGS) is please to announce its sponsorship of the Banff Mountain Film Festival, scheduled for November 20, 2012 at the historic State Theatre in Eau Claire, WI.

Held each summer at the Banff Centre, the festival features the top independent adventure films from around the world with the "best of the best" making tours throughout the month of October and continuing for the next several months. The historic State Theatre is home to the Eau Claire Area Arts Council, and the entertainment centerpiece in the revitalized downtown district.

According to RGS Regional Director Dave Johnson, the presentations are especially popular with 18-45 year olds who love the outdoors and adventure sports, making it an ideal opportunity for businesses, conservation and outdoor sportsmen's groups in the Eau Claire area to reach people who share their interest.

As a proud sponsor, the RGS will have a visible presence in the theater lobby prior to, and after the festival, providing information on its mission, habitat management projects and membership.

Tickets are available at the ticket office, or by calling 715-832-2787.

For more information contact Johnson at 715-426-1000 or 715-492-5858. E-mail: uptrek@gmail.com.

Established in 1961, the Ruffed Grouse Society is the one international wildlife conservation organization dedicated to promoting conditions suitable for ruffed grouse, American woodcock and related wildlife to sustain our sport hunting tradition and outdoor heritage.

Information on the RGS, its mission, management projects and membership can be found on the web at: www.ruffedgrousesociety.org.

Media contact:
Dave Johnson, 715-426-1000, 715-492-5858.
E-mail: uptrek@gmail.com.