Central Wisconsin Outdoor Report
This week's report is going to be short but sweet.
The Big Musky bite has really heated up with several giants caught this past week. I had Jeff Widman and Steve Genson out, along with Andy Veitch for a couple of days of filming for Team Rhino Outdoors and we landed some giants. Steve had the largest one which was easily pushing the 40 pound mark if not surpassing it, and Jeff came in a close second with a giant of his own. Andy picked up a couple of his own with one caught on one of his home-made baits along with having some action on the big suckers that we had out. The action has been mainly on Suick's and Bulldawgs but as I mentioned earlier we did have some fish taking the big suckers as well. Water temperatures are in the low 40 degree range as they have been for a few weeks now, and that stability, along with the time of the year is what I think has these big girls going.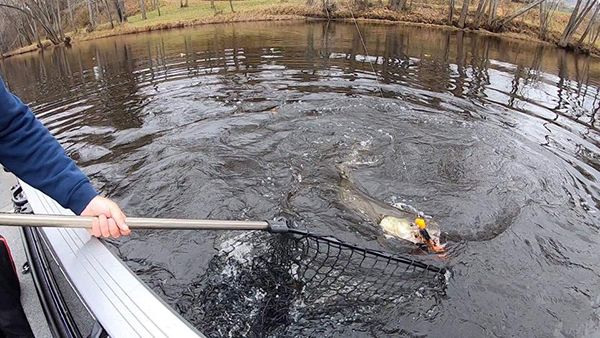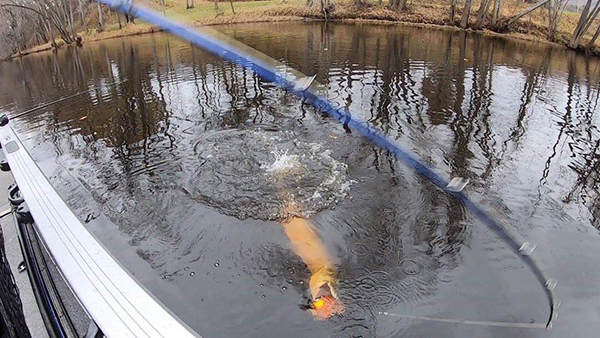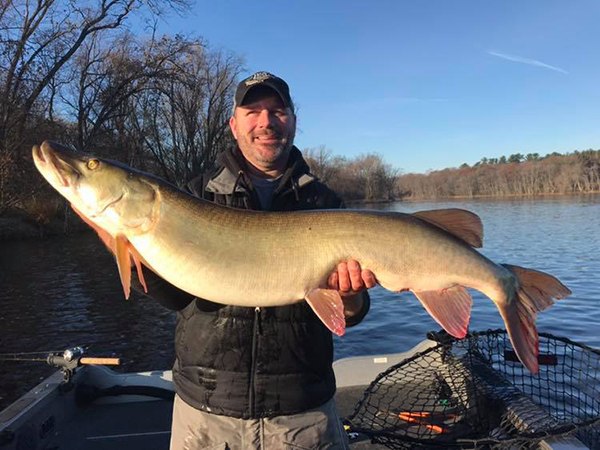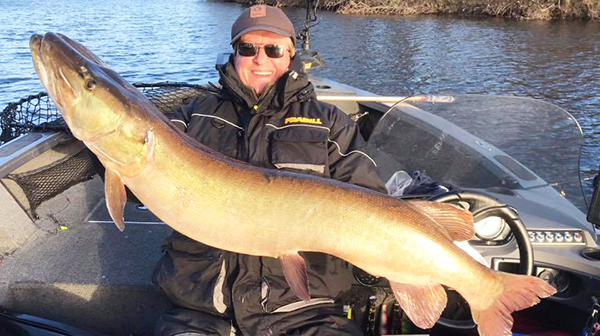 We had a few days of walleye fishing this past week and the action was very good. We are still picking up numbers of good fish on Jigs and minnows but we are seeing some action on crankbaits early and late in the day in shallower water.
With the rut going into full swing hunters should concentrate on transition areas between bedding locations and feeding zones, and look for areas with concentrations of does as these are likely places for a big buck to be hanging out. Get out early and don't be afraid to sit all day because at this time of the year you never know when the big boy will come cruising through.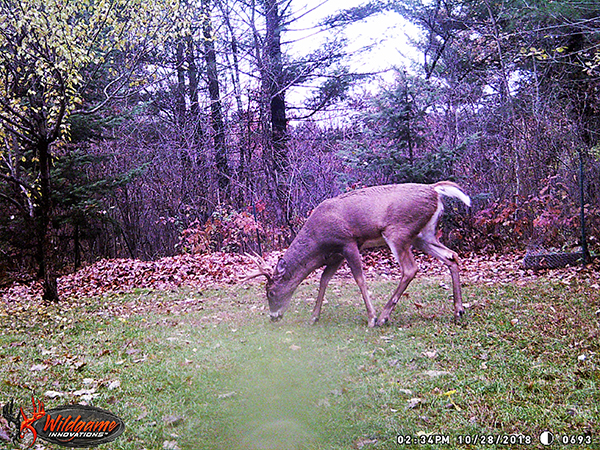 Now that the fishing season is coming to a close, don't just leave your boat unattended. Give the guys down at Amherst Marine a call for all of your winterization and storage needs, they are the best in the central Wisconsin Area, pretty much the best in the state! Just give them a call at 715-824-5635