5-23-2019 Central Wisconsin Outdoor Report
Central Wisconsin Outdoor Report

This has to be one of the most unpredictable springs that I can remember. Between the constantly changing temperatures and weather conditions the spring fishing and hunting have been all over the map. Currently we are at minor flood stage on the Wisconsin River with rain forecasted for all day Friday. Water temperatures are fluctuating from the low to mid 50 degree range all the way up into the 60's and that is having a definite effect on the fish location.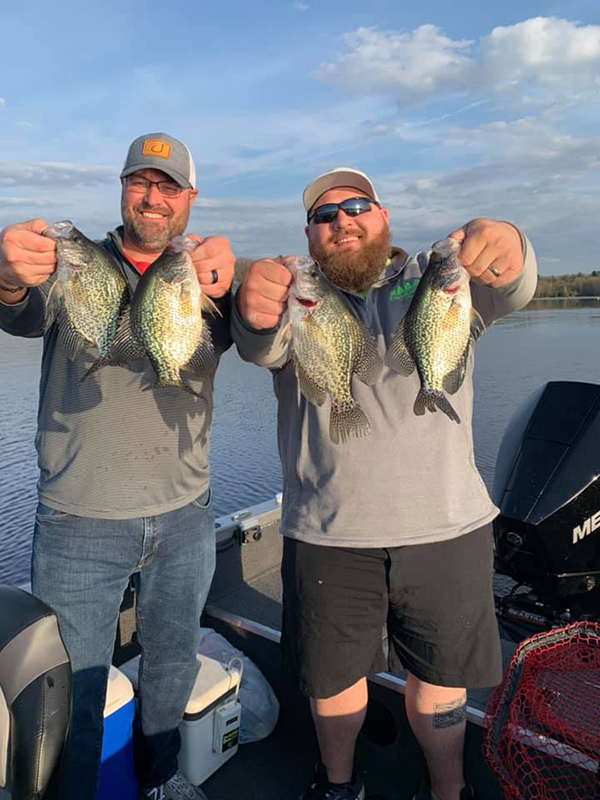 We have had a pretty good week targeting walleyes and crappies but it has not been easy. We are finding a few fish in some of our usual locations but we are finding more in non-traditional places because of the high water levels.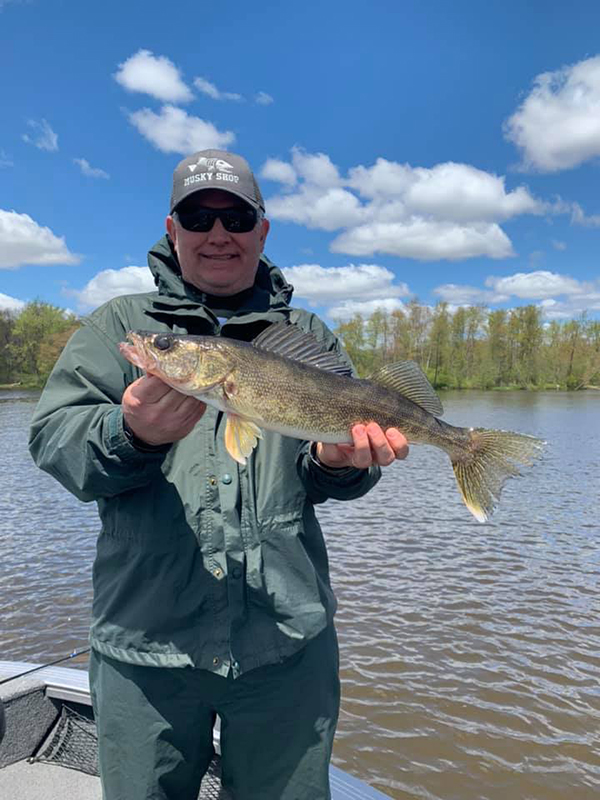 The walleye bite has been good once you locate them but finding them has been difficult. We are catching some good fish in locations that are normally dry land. We are using small 1/16th and 1/8th ounce lead head jigs tipped with fathead minnows and working in and around standing timber and brush in what would generally be well beyond the normal shoreline areas. We are casting in and amongst trees and brush and working our baits through the structure to find fish.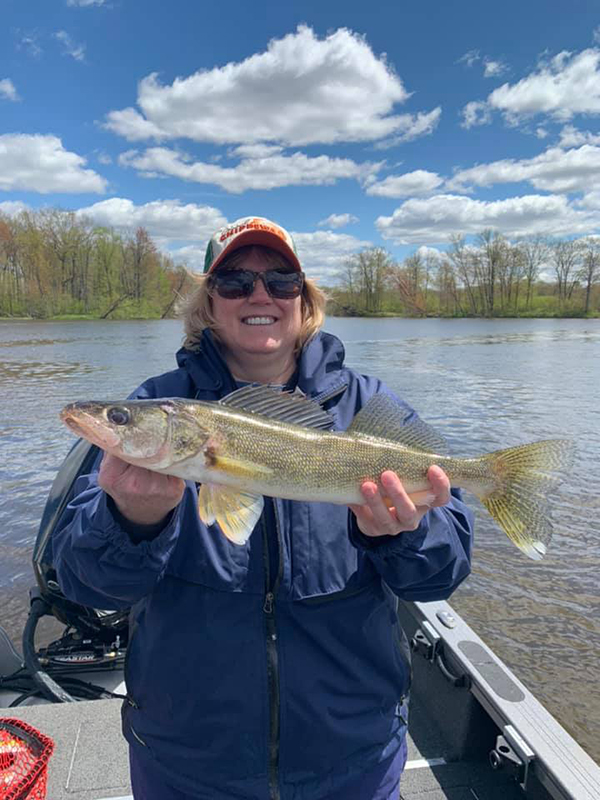 Crappies are bouncing back and forth between spawning locations and pre-spawn locations and that is due to the constantly changing water temperatures. When I am out I watch my temperature gauge and when the temperature is 54 degrees and up I look for the fish to be shallow, any colder than that and I start fishing in deeper water locations. During the day the temperature can change in a very short time especially if you are in a shallow water location. It is important to constantly keep an eye on the water temperature because it doesn't take long for the fish to move.
The northern Wisconsin Musky opener is this weekend and many anglers ae going to be taking to area lakes and rivers to try their luck. I would start out with small to medium bucktails and a variety of jerkbaits and twitch baits to get things going. Work shallow water locations in 5 FOW or less for the majority of the time but if you are on the river the deeper water below the dams should be good too!
Have a great week,

Phil Schweik
Hooksetters Guide Service
Web www.hooksetters.biz
Phone: 715-693-5843