Central Wisconsin Outdoor Report
Drastically changing ice conditions across the state are causing major concern for personal safety as anglers head out in search of their quarry. Over the past week there are many ice shacks that went through the ice on the Big Eau Pleine flowage and Shawano last week. If you are thinking about heading out check with some locals, the ice is in pretty good condition except for the areas where people had ice shacks. These areas have now re-frozen over but the ice in those locations is still not as think as the rest of the lake. Most of the central Wisconsin area lakes have between 7 to 10 inches of ice but with some areas of weaker/thinner that can be a cause for concern.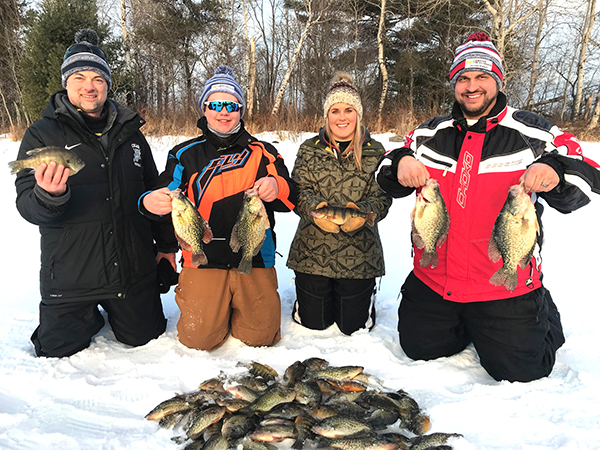 Fishing on the other hand has been very good if you can get out. The walleye bite continues to be productive, although it is not as good as it was a few weeks ago we are still putting good numbers of fish on the ice. We have however seen an increase in the panfish bite with some absolute giants. We have had crappies averaging in the 12 to 14 inch range on almost every trip with a few giants topping the 15 inch mark and one giant taken by Terry Waldvogel that made 16 inches. Now that's a Slab! We have been finding the crappies suspended at various depths over deeper water so using your electronics is essential.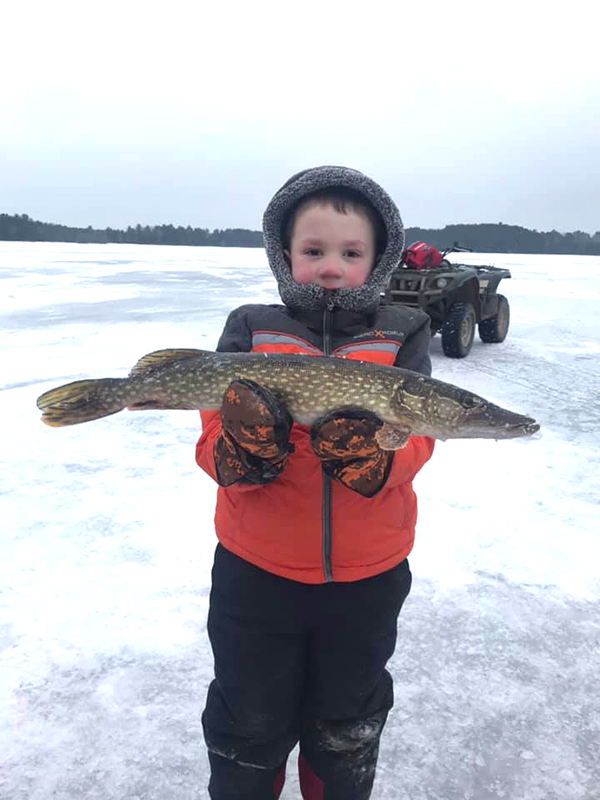 Not to take away from the big crappies that we have been catching we have also been on a very good pattern for big bluegills and perch. Contrary to what most may think we are finding these fish in very deep water. We are fishing in 20 to 30 FOW and right on the bottom. These are nomadic panfish that roam very deep water and they are generally very large for their species. This is typically not a numbers game but the size makes up for it. If you get 15 to 20 fish a day you have had a good day.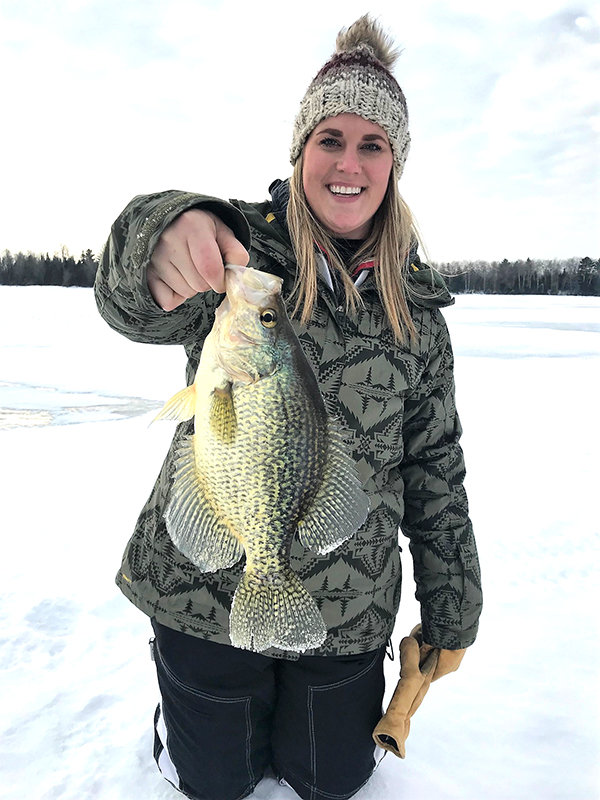 On a final note, if you are thinking about upgrading your boat or purchasing a new one for the 2019 season now is a perfect time to get in and see the guys at Amherst Marine. They are the best in the industry. I have been working with them for over 15 years now and can honestly say that I would not go anywhere else. Jerry and Jason and the rest of the crew will go out of their way to make sure that your needs are met. Visit them on the web at: https://www.amherstmarine.com/ or give them a call at 715-824-5635 you won't be disappointed.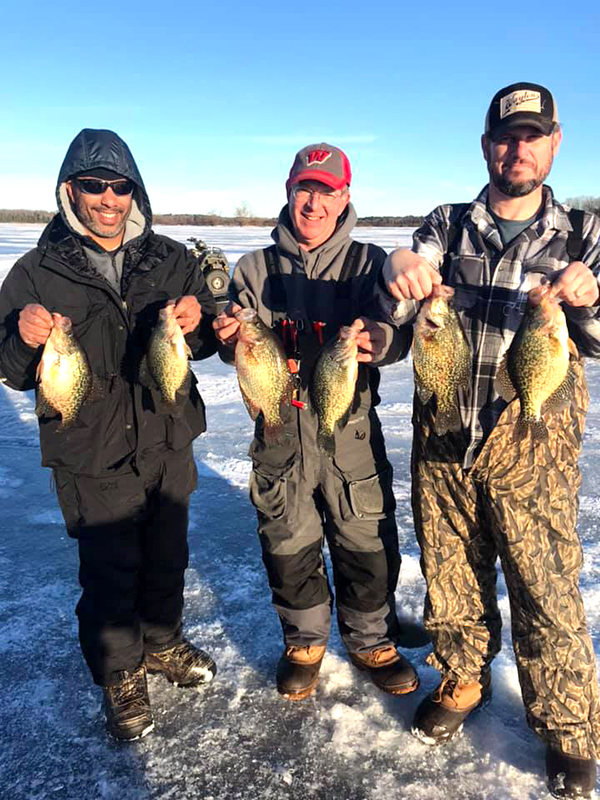 Have a great week,
Phil Schweik
Hooksetters Guide Service
Web: www.hooksetters.biz
Phone: 715-693-5843