2017 Wisconsin Fishing Expo sees 12.5-percent attendance spike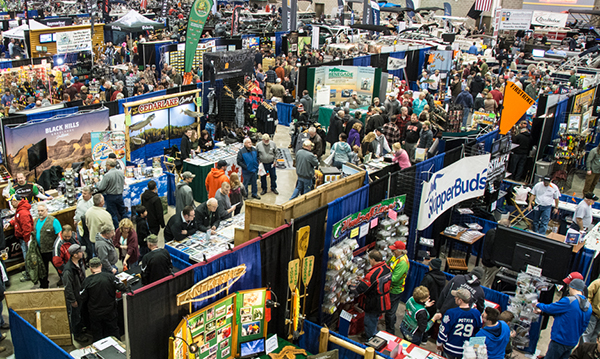 Slinger, WI - The Wisconsin Fishing Expo (WFE), already the largest fishing expo in Wisconsin, and arguably the Midwest, drawing over 20,000 attendees per year, saw a 12.5-percent increase in paid-attendance for 2017. Held at the at the Alliant Energy Center Convention Hall in Madison, WI, with over 110,000 square feet of exhibit space, the 2017 WFE boasted a combination of new attractions, focused advertising, and mostly-favorable weather which helped to contribute to the WFE's continued success.
Dan Durbin and Jeff Bast, co-owners of Bast Durbin Advertising, the marketing firm which owns and produces the WFE, said that they were thrilled with attendance figures and the positive feedback they received from vendors and consumers, alike.
"Bast Durbin Advertising, itself, is solely focused on the outdoor industry, and as the parent company of the Expo, our relationships and understanding of the fishing industry play a huge factor in the Expo's growth - we know how to promote things," Durbin said. "Through complimentary campaigns in print, radio, television, outdoor, and of course, social media, we really have found a great mix that helps attract consumers."
New attractions at the WFE helped bring in people, too; from the new second floor venue featuring a wildlife art and gift display, to an ice carving contest sponsored by Carrot Stix rods, to live entertainment from local musician, Pat McCurdy, the show offered a wide variety of unique exhibits and entertainment that caught the attention of anglers from miles around, as hoped.
"The new second floor art gallery was a real hit with attendees, but its biggest benefit was serving to help raise funds for fishing-related conservation projects in Wisconsin," Bast said. "That was our primary purpose in establishing the gallery at the WFE. The artists themselves agreed to donate 20-percent of their gross profits to the fundraising effort, as well."