2020 Central Wisconsin Sports Show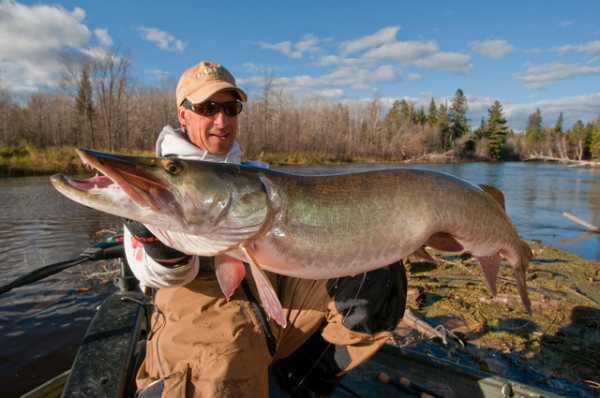 Rothschild, WI - The 2020 Central Wisconsin Sports Show promises to be a "Can't Miss" event for fishermen, boaters and hunters. The 10thannual Total Outdoor Show is scheduled for February 14th - 16th at the Central Wisconsin Convention & Expo Center in Rothschild (Wausau), WI and combines the best fishing, hunting and boating exhibitors and activities. The Show is targeted to men, women and families who enjoy the total outdoor experience.
The Central Wisconsin Sports Show will feature a wide selection of over one hundred regional and national retailers, outfitters and organizations related to all aspects of fishing, boating and hunting. The Show includes fishing tackle from panfish to musky; hunting equipment from archery and firearms to scents, blinds and food plotting; eleven boat, pontoon, paddle sports and dock dealers and many outdoor destinations.
A full lineup of fishing, hunting and outdoor seminars includes presentations by Hall-of-Famer James Lindner, Art Helin, Steve and Kim Jordan and others.
Show features include the NRA Wall of Guns, a concealed carry class and free Bugsy spoons to the first fifty families atttending each day. Family activities include a trout pond, Bill's Musky Club kids' casting, the Rib Mountain Bowmen archery range, and the Hunter Education Instructor Association pellet gun range.
Central Wisconsin Sports Show hours are Friday, Feb. 14th from 3 PM to 8 PM;
Saturday, Feb. 15th from 9 AM to 6 PM; and Sunday, Feb. 16th from 10 AM to 4 PM.
Adult admission is $10.00; youth under 12 are free. A $2.00 military discount is offered. Parking is free. The Expo Center is located off of I-39 Rothschild Exit 185 in the Cedar Creek Mall with four lane access from throughout the state.
The Central Wisconsin Sports Show is produced by Fishing-Boating-Outdoor of Lakewood, Wisconsin. Primary sponsors include Leinenkugel's and Pepsi. Show information is available at www.fishingboatingoutdoor.com