SOUTHERN COOKING KITS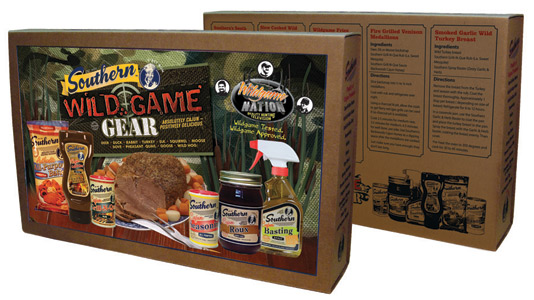 For $25, Southern offers three of these convenient, truly Cajun cooking kits: Gumbo Gear, Bar-B-Que Locker and Wild Game Gear gift sets. Whether it's crafting up a Cajun Gumbo, enjoying great southern-style recipes on the grill, or prepping wild game from your latest hunt, you'll find everything you need in these convenient packages.
"If you're always looking for new ways to cook wild game and you like southern cooking, then you need to try out one of these custom kits. They include it all: sauces, rubs, seasonings, and even basting sprays that are all packed with favor. They also make great gifts." ––J.J.R (Product Reviewed in July 2012 issue)
http://www.southernbbqsauce.com
Product 6-Pack contributors include Dick Ellis (D.E.) and JJ Reich (J.J.R.). If you have recommendations for good gear that works for you, tell us about it! Send an email to: ellis@onwisconsinoutdoors.com.