AIMPOINT MICRO H-1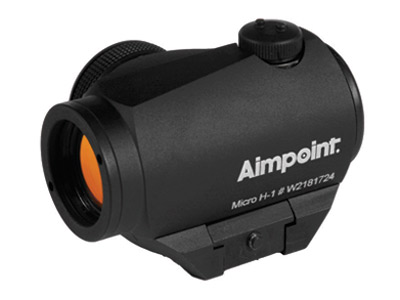 At $625, this compact, one-time (non-magnifying) red-dot sight is ideal for rifles, shotguns, handguns or archery equipment. Its features an integral Weaver-style mount allowing for easy attachment, full waterproof capability, ability to handle aggressive recoil, and much more.
"The great advantage here is that this red-dot sight is a parallax-free optic. This means you don't need to have your eye precisely lined up straight on to be accurate. That technology is what makes it so pricey, but that is also why it makes a great sight for hunting handguns, ARs (mounted on a M4 handle) and even compound bows."––D.E. (Product Reviewed in the July 2012 issue)
Product 6-Pack contributors include Dick Ellis (D.E.) and JJ Reich (J.J.R.). If you have recommendations for good gear that works for you, tell us about it! Send an email to: ellis@onwisconsinoutdoors.com.