Whale-Tales Stiletto Archery hosts 3rd Annual Ladies Bowfishing Night
By Jancyn Lepke
June 22, 2018
OCONOMOWOC, WI - On Friday, June 15th Whale-Tales Stiletto Archery Club hosted over 40 women from all over the state for their 3rd annual Ladies Bowfishing Night, an evening of bowfishing on Lake Lac La Belle in Oconomowoc. Ladies Bowfishing Night started in 2015 when a group of women' decided to host a different kind of ladies' night. This event gives women the opportunity to learn to bowfish in a supportive and educational environment. "It's so nice to have an event that supplies all of the resources where I can introduce my friends to a part of the outdoors that I enjoy! Now they all want to find a way to get out and do it more often!" said Allison Rauscher, event attendee.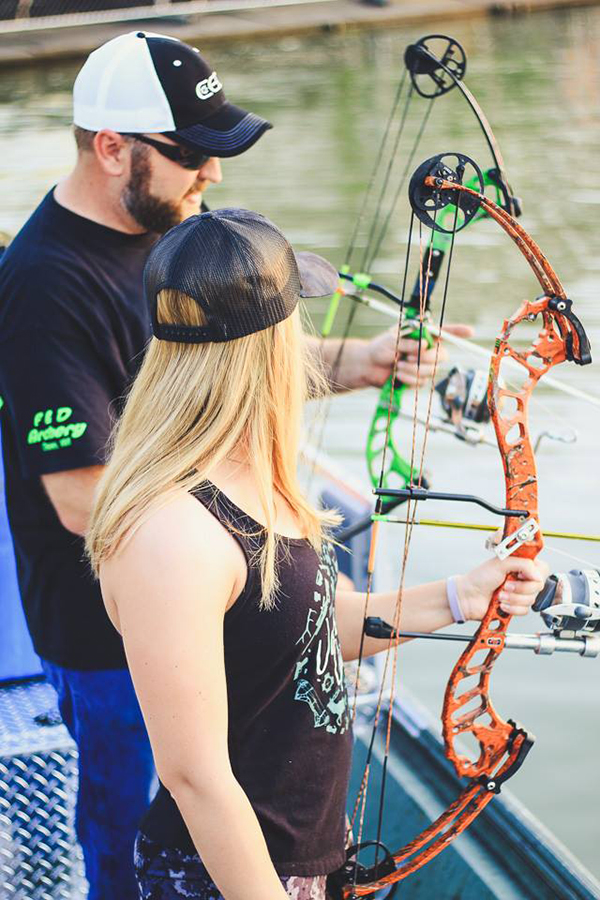 The event was sponsored by Whale-Tales Archery, AMS Bowfishing, and Wisconsin Bowfishing Association (WBA). Jeb Verhalen, President of the WBA and Roxanne Vincent of Whale-Tales Stiletto Archery Club organized nine boat captains with boats rigged to bowfish. Boat captains supplied the women with bows and gear to successfully shoot rough fish and catfish at night. Eric Coggon spoke of the event from a captain's perspective: "All of these ladies showed a excitement and willingness to learn and that was really cool to see." Women attending the event were required to wear appropriate clothing, and possess a valid Wisconsin fishing license. Stephanie Neuman who is new to the sport commented; "Signing up for this event took me out of my comfort zone doing something I was new to and unexperienced in. Within minutes of boarding the boat and meeting the captain, and the other ladies we would be fishing with it was like we were all old friends having a blast while learning together."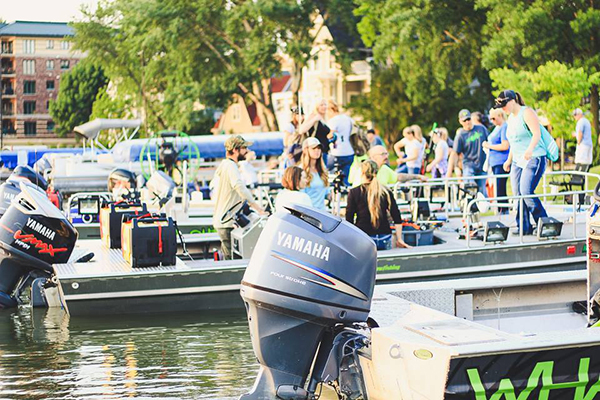 Whale-Tales Stiletto Archery Club would like to sincerely thank the women who attend the event, our fierce boat captains, the Wisconsin Bowfishing Association, Whale-Tales Archery, and AMS Bowfishing for all their help and commitment to ensuring a successful night of bowfishing. For more information on Whale-Tales Stiletto Archery Club and their upcoming events please follow them on Facebook (https://www.facebook.com/WhaleTalesStiletto/) and Instagram (@stiletto.archery) or stop into Whale-Tales Archery in Dousman, Wisconsin.