Son's First Bow Kill is Short & Sweet
By Craig Cutts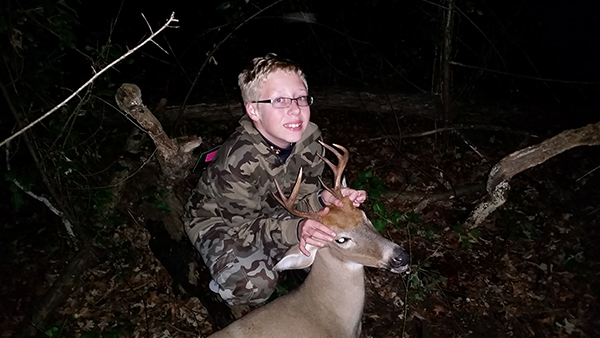 Nicholas Cutts waited four minutes to record his first bow kill.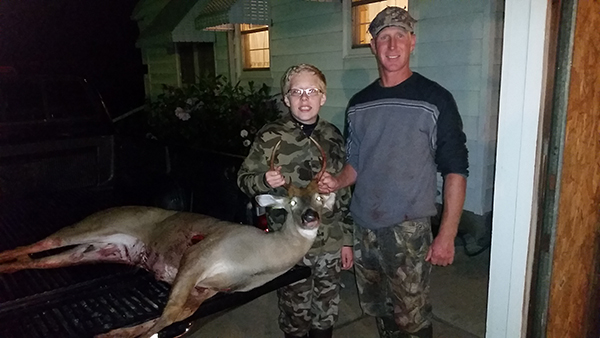 Craig and Nicholas Cutts
My son, Nicholas and I pulled into his uncle's property for the first bowhunt of the year. I asked him to put another sweat shirt on because it could get chilly when the sun went down. After a short disagreement he slipped it over his head.
We climbed up the 22' foot wooden ladder stand for two, and sat down comfortably, propped up the tripod and cocked the crossbow. During a few practice runs, I suddenly caught some movement and we watched as an 8-point buck headed right into our wheel house.
Crossbow ready on the sticks, I told Nicholas to wait until the deer turned broadside. The wait was short and the buck stopped perfectly. "Shoot him," I said, and the bolt was on its way. It was a great hit, and the buck didn't run far.
The entire hunt lasted no more than four minutes. As we reached the ground in quiet celebration, I said to Nicholas…
"Looks like you didn't need that extra sweat shirt after all."