ROXOR CONTENT ALERT: October 2019
ROXOR NEWS AND CONTENT FOR OCTOBER 2019
ROXOR begins the expedition to the west coast this fall by expanding the dealer network. ROXOR is also launching into the agricultural industry with new events for people to get to know the new original off-road farm/ranch and rec/work vehicle with accessories to add to the customization features of a ROXOR for hunting season. In the never-ending quest to feed the hungry content machine, we hope this will help you fill your audiences' appetite for real news and information. These are simply information tidbits and should you want to go a bit deeper please contact us.
ROXOR INCREASES DEALER NETWORK IN CALIFORNIA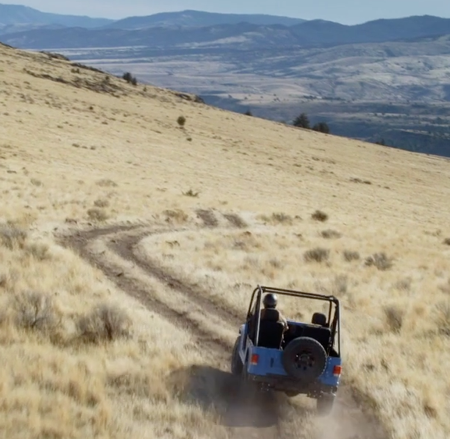 ROXOR continues to expand the dealer network by signing dealers in California. California is the largest off-road side-by-side market in the country, and ROXOR is ready to gain some of the market share! ROXOR is ready to conquer the west coast and allow California residents to enjoy the durability, power and torque of the 2.5 Liter Turbo Diesel, steel bodied off-road military-grade side-by-side.
PREPARE FOR ALL SEASONS WITH CUSTOM ROXOR GRILLE DECALS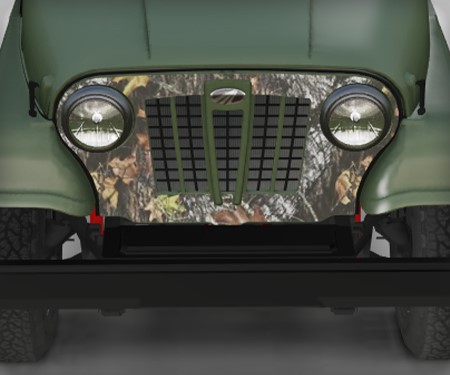 Continue to accessorize and customize your ROXOR with four unique options available as grille decals. With options from matte black, MOSSY OAK™ Camo, REALTREE™ Camo or an orange matte grill, you're ready for any occasion. Everything goes with the matte black grill, so toughen up your exterior with the ROXOR Matte Black Grill. The ROXOR Orange Matte Grille Decal provides a bold vintage vibe and adds to the feel of a true hunting off-road vehicle. Both the matte black and the orange matte look great with the MOSSY OAK™ and REALTREE™ camo ROXwraps too!
ROXOR LAUNCHES INTO SOUTHEAST AGRICULTURAL MARKET WITH SUNBELT AG EXPO

The ROXOR event team will be attending the Sunbelt Ag Expo in Moultrie, Georgia October 15-17, 2019 with a fleet of new ROXOR vehicles for visitors to get in the driver's seat. The ROXOR Ranch will be located at 290-G Harper Boulevard, Moultrie, GA 31788-2157. Guests will be able to experience sitting behind the wheel of a ROXOR and explore the many features and accessories available for the new, original off-road vehicle. For more information on the 2019 Sunbelt Ag Expo, please visit: sunbeltexpo.com
____________________________________________________________________________
For more information on the new ROXOR Off-Road models, visit www.roxoroffroad.com and follow ROXOR on social media via facebook.com/roxoroffroad and @roxoroffroad on Twitter and Instagram.