2021 Fishing Boating Outdoor Show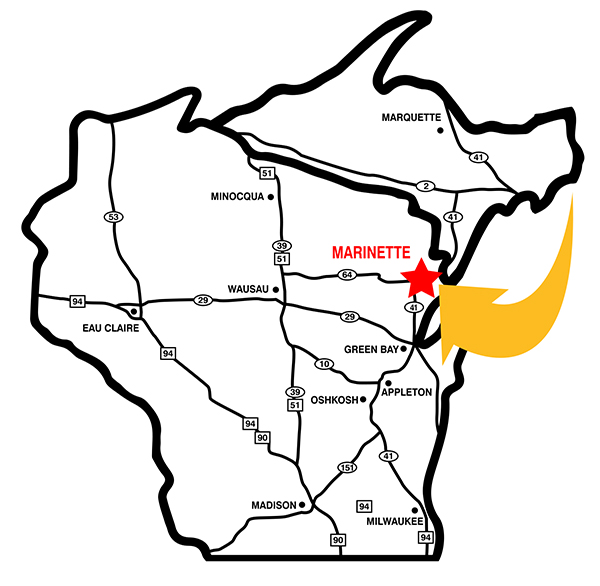 Marinette, WI - The new 2021 Fishing-Boating-Outdoor Show promises to be a "Can't Miss" event for fishermen, boaters, campers and outdoor enthusiasts. This Total Outdoor Event will fill the Marinette Rec Center February 19th,20th and 21st and will combine the best fishing, boating, RVing and outdoor recreation exhibitors and activities.
The Fishing-Boating-Outdoor Show will feature a wide selection of local, regional and national retailers, outfitters and organizations. The Show will include fishing tackle from panfish to walleye, salmon to musky; several boat, pontoon, paddle sports and dock dealers; RV and camping dealers; power sports and outdoor equipment; guides, outfitters, charters and many resorts and outdoor destinations.
A full lineup of fishing and outdoor seminars will include presentations by Hall of Famer Mike Mladenik, Scott Allen, Starla Batzko, Kevin Pischke, Jim Pryal, Joe Schlueter and others.
Show features include the Family Trout Pond, Titletown Muskies Kids' Casting, America's Boaters Club Safety class, U.P. Youth Wildlife Art exhibit and other outdoor-related displays and activities. Free Bugsy spoons will be given to the first thirty families each day and special food and beverage offerings will be available.
Fishing-Boating-Outdoor Show hours are Friday, Feb. 19th from 3 PM to 8 PM;
Saturday, Feb. 20th from 9 AM to 6 PM; and Sunday, Feb. 21st from 10 AM to 4 PM.
Adult admission is $ 8.00; youth under 12 are free. Parking is free.
The Marinette Rec Center is located at 2501 S. Pierce Avenue just South of Cleveland Avenue in Marinette, Wisconsin.
The Fishing-Boating-Outdoor Show is produced by FishingBoatingOutdoor of Lakewood, Wisconsin. Show information is available at www.fishingboatingoutdoor.com