Adult, youth hunters made ethics of part their 2012 hunts
April 1, 2013
By: Bureau of Law Enforcement special
Young hunter shows ethics is what you do when no one is watching
Landowner doesn't let property line ruin first-time hunter's day with dad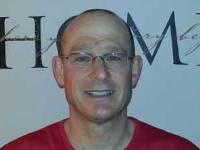 Kevin Zarecki let go of the impressive buck he shot on his property after he met the father-daughter hunting team whose first successful shots at the trophy buck sent the injured deer running for refuge across the property line.
The daughter's first hunt with her father ended with her trophy buck in hand thanks to the sportsmanlike and honorable behavior by Zarecki toward her and her father, Norm Hurd. All are from Portage.
Meanwhile, in another part of the state, 17-year-old Zach Reeves of Laona came close to harvesting his first deer during the Thanksgiving holiday break from Laona High School. But, Reeves spotted the private property signs and simply backed away. To Zach, it's what he learned to do in hunter safety class. But to his father, it demonstrated a maturity and a dedication to honor.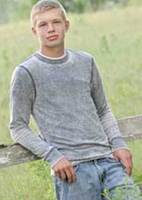 And it was the personal decisions taken by both Zarecki and the young Reeves that prompted Hurd and Zach's father, Scott Reeves, to nominate these hunters to receive the 2012 La Crosse Tribune/Wisconsin Department of Natural Resources Hunter Ethics Award. Zarecki received the 2012 Hunter Ethics Award while Reeves won the Hunter Ethics Special Youth Recognition Award.
DNR Conservation Warden Todd Schaller, who also heads the Bureau of Law Enforcement's Recreation Enforcement and Education Section, was impressed by the large number of nominations received for the 2012 award.
"The selection process is always a challenge, and all those nominated are winners based on their personal actions and behavior causing their name to be submitted," Schaller said. "In 2012, the highest numbers of nominations were submitted, and with more than 20 years of conservation law enforcement, I know that ethical behavior is strong within the hunting community.
"However, it is not the stories we see in the media. We read about catching someone doing it wrong," Schaller said. "The La Crosse Tribune/Wisconsin DNR Hunter Ethics Award is about catching people doing it right."
Jerry Davis, free-lance outdoors writer and co-founder of the award, agreed with Schaller. "It's not the taking of an animal as much as it is being able to walk out of the woods knowing you did the right thing for yourself, the resource and others who were hunting with you," Davis said. "Kevin Zarecki will likely always remember his 2012 deer hunt, always feel good about what he did, and what he didn't do. Experiencing an ethical hunt is bigger than any trophy. "
Hurd said Zarecki "helped us track the deer and drag it to a convenient spot for us to retrieve it, all under a star and moonlit sky that shown almost as bright as my daughter's proud smile."
Zarecki, who has been hunting ever since he turned 12, said everybody was happy.
"It was a very happy occasion," he said. "As much as anyone likes to harvest a nice animal, we were happy for her as well."
The Wisconsin DNR has long been recognized for its hunter safety education program. Hundreds of classes are taught by volunteer hunter safety instructors in many communities throughout the state each year. Reeves credits his award for things he learned while attending a class in Green Bay when he was 12.
"I actually saw a couple of deer. One may have been a buck," Zach said. "I was at least 50-75 yards away when I pulled up my rifle. I had the shot, but then I saw a private property sign. It wasn't worth it."
Zach returned to his dad's vehicle, explaining why he didn't shoot.
"Zach said he pulled up and put the deer in his scope. Out of the corner of his eye, he saw a yellow sign (no trespassing), so he let it go," Scott Reeves said. "This coming from a young man who had already had a bad season, but still was not willing to fulfill his dream of shooting a deer that he could not ethically take."
To Zach, it was a simple choice not to shoot. It's what he learned in hunter safety class.