Nock Out TV Stars Come To Whale-Tales
By: Jenna Heil
Whale-Tails Archery Prostaff
As summer is winding down and fall is approaching, hunting season is right around the corner. Many archers are gearing up and starting to practice more, for the start of the 2013 hunting season.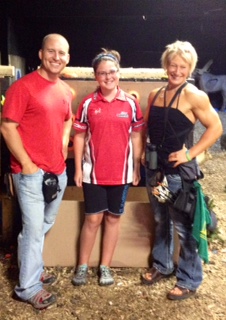 This weekend at Whale-Tales there was a pre-season big buck party. They had a trail cam picture contest, to win a new trail cam, they also had four novelty shoots with a nock out twist, and more!
There is a new reality archery TV show on NBC Sports Network, and it's called Nock Out. It's the first archery reality competition show ever! The show started with 12 archers and they will leave with one champion.
We were lucky enough to have two competitors from Milwaukee WI. Their names are Tony Platt and Zelly (Zelenda) Koch. I was even more lucky that they came to Whale-Tales, and I got to meet them in person.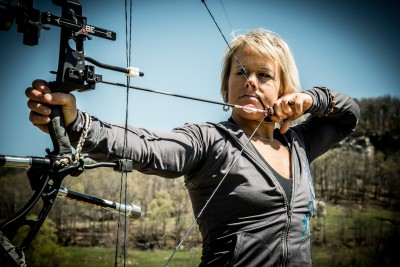 At the big buck party I talked to them and got to know them better. Tony and Zelly are both a great inspiration to archers off all ages, younger and older. This was my first time meeting Zelly, she is truly proof that girls really can shoot bows well. She has amazing form. This was the second time meeting Tony. He was one of the people who helped me work out my release punching problem. They are great people and always willing to help with any questions. It was a lot of fun meeting them.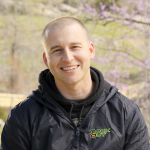 As a young, archer I have a lot of respect for both of them and there ability's to compete at the high level in as they did on Nock out. I love meeting new people that have a compassion for the sport of archery. Having two people like Tony and Zelly as inspiration will always help you "shoot your way to Bullseyes"